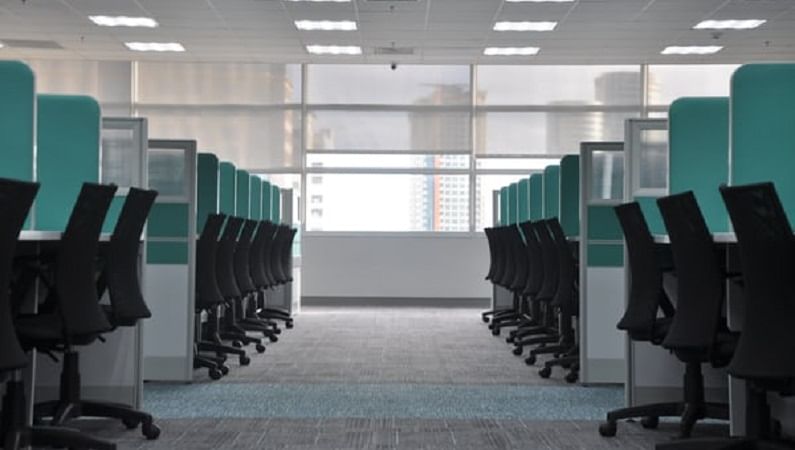 Attrition is also an important indicator that multiple opportunities are getting created
The month of October witnessed a 20-month high in the hiring activity in white-collar jobs markets. The active job openings have surpassed the three lakh mark. Hiring activity increased by more than 40% year-on-year in October 2020. It crossed the October 2019 (pre-Covid) situation by over 20%, owing to a broad-based hiring recovery in October that extended beyond the technology industry.
With the fear of third-wave dwindling and a strong vaccination programme in place, sectors like hospitality, travel, construction, manufacturing and BFSI are opening up job prospects in the coming quarter, according to headhunters.
The new-age start-ups, fintech companies, manufacturing and technology sectors are leading the hiring activity. The job market grew by approximately 15% month-on-month, as it was 30% YoY in October, pointed out  Anshul Lodha, head of Page Executive India. "Most of the hiring is at mid to senior level in the current market," he added.
Several industries like IT, Education Services, Healthcare, FMCG, logistics, e-commerce, banks, and manufacturing are leading the intent of hiring activities in the Oct-Dec quarter compared to the year-ago period. This shows that the recovery is on the right path.
Another indicator of multiple opportunities getting created is attrition," Amit Vadera, VP & business head — TeamLease Services, said.
The month of October emerged strongest with active white-collar jobs at 3,20,000 for the first time in over 20 months, according to specialist staffing firm Xpheno. Around 12% growth over September, and 16% growth over October were observed last year, making active jobs count nearly 30% higher than the volume registered in pre-Covid months.
In sectors like retail (up 51%) and hospitality/travel (48%), hiring activity has picked up with the ongoing festive season, Naukri's report noted.
Along with the high demand for tech professionals, the launch of 5G-related services and the government's production-linked incentive scheme (PLI) has opened the doors of employment opportunities in the telecom/ ISP sector. The sector grew by 84% in October, as per the job portal.
India Inc witnessed a 5% MoM and 3% YoY gain in talent demand as the consumer sentiment showed a rise along with the opening of workspaces.
The retail FMCG saw a double-digit growth of 23% and 19% in October vs September with festive buying in full swing," Sanjay Goyal, business head, TimesJobs and TechGig said.
(Follow Money9 for latest Personal finance stories and Market Updates)