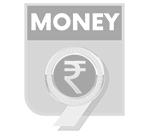 Sayantika Bandyopadhyay (Image: Facebook)
In the beginning of the third decade of the 21st century political campaigning perhaps belongs as much to the ground, street and fields, as much to the cyber world.
West Bengal Chief Minister and Trinamool Congress (TMC) chief Mamata Banerjee's selection of candidates from the world of Bengal films and TV serials seem to highlight this trend as some of the candidates have lakhs of followers on social media that they are certain to use in the next few weeks to canvass support for the impending assembly elections.
Leading the pack is actor Sayantika Bandyopadhyay (34) who is contesting from Bankura, about 215 km to the north of Kolkata. She has 78.44 lakh followers on Facebook.
Sayantika has a huge lead over the next most popular page on social media ranking. The page of film director Raj Chakraborty has 20.89 lakh followers which is almost one fourth of that of Sayantika.
The third and fourth positions are held by actors Koushani Mukherjee with more than 15 lakh and Soham Chakraborty 9.61 lakh followers.
However, even the total followers of the first two candidates cannot equal the social media fans of Basirhat TMC MP Nusrat Jahan who has more than 1.06 crore followers on Facebook.
In the 2019 Lok Sabha elections she trounced Bhatratiya Janata Party's Sayantan Basu by a margin of more than 3.5 lakh votes.
Singer Aditi Munshi with 2.2 lakh followers is the fifth most popular candidate from the entertainment world who has got a ticket for the first time.
Birbaha Hansda, who is the daughter of Jharkhand Party (Naren) and former TMC MLA Chunibala Hansda, is also an actor in Santhali language films. She enjoys popularity in Jhargram constituency where she will be contesting from. However, she does not have any page on social media.
Those candidates who belong to the film/sports world but have Facebook followers fewer than a lakh are actors Kanchan Mallick (5,000+), June Malia (8,800+), Lovely Maitra (1,500+) former cricketer Manoj Tiwari (18,000+), sitting MLA Chiranjit Chakraborty (7,866+), singer and sitting MLA Indranil Sen (3,764).
Minister Bratya Basu, who wears many hats including that of a professor and actor/directors in films and theatres has about 1.34 lakh followers of Facebook.