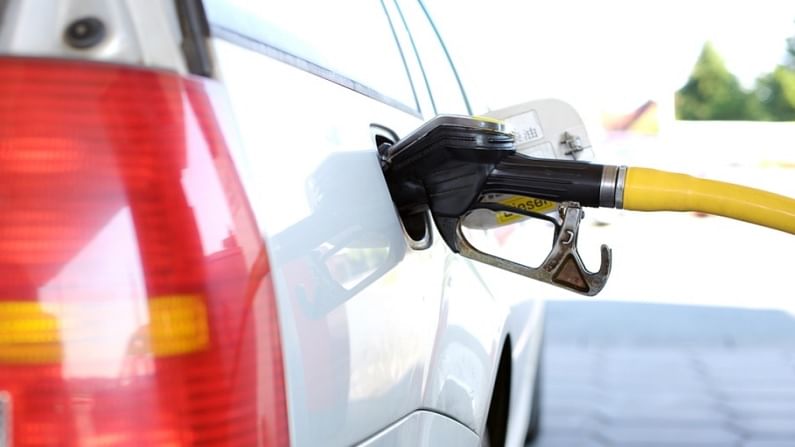 The demand for petrol increased from 19,91,000 tonnes in May to 24,09,000 tonnes in June
Petrol, diesel prices have been hiked at least 29 times since May 4. In 29 hikes, the price of petrol has risen by Rs 7.36 per litre and diesel by Rs 7.77 a litre. Oil companies revise rates of petrol and diesel daily based on the average price of benchmark fuel in the international market in the preceding 15 days, and foreign exchange rates.
Indian Oil Corporation Ltd (IOCL), Bharat Petroleum Corporation Ltd (BPCL), and Hindustan Petroleum Corporation Ltd (HPCL) have quick  SMS service to to help you check out the latest auto fuel prices in your city:
Indian Oil Corporation
To find out the retail price of petrol and diesel at fuel stations run by country's largest oil retailer, you just have to send an SMS to 9224992249 in the given format.
RSP <space>Dealer Code of Petrol Pump" to 92249 92249. For example, SMS "RSP 102072" to 92249 92249 for petrol and diesel prices in Delhi. For Mumbai, SMS "RSP 108412" on the same number.
According to Indian Oil, Dealer codes of individual petrol pumps are prominently displayed on the premises of each petrol pump. Indian Oil website has listed dealer code of major 42 cities in the country.
The company also has a mobile app 'IndianOil ONE' that can be used to locate your nearest IndianOil petrol pump, track prices and avail of many other interactive features like e-billing, loyalty transactions, and complaints tracker.
Hindustan Petroleum
To check the price of petrol or diesel at a Hindustan Petroleum-branded fuel station, customers can send an SMS to 9222201122 in the following format:
Hpprice  <space>Dealer code to 9222201122.
You can also check from its mobile app 'My HPCL'. This Hindustan Petroleum app has features like price check and dealer finding tools.
Bharat Petroleum
Consumers using Bharat Petroleum Corporation Ltd (BPCL) dealer outlets can get prices through SMS. For this, they need to send an SMS in the following format to 9223112222:
RSP Dealer Code to 9223112222
Bharat Petroleum has introduced a customer care helpline. One can call on 1800 22 4344 for queries, suggestions, feedback and compliments related to any of BPCL products and offerings.
Prices differ due to difference in taxes levied by the states
Fuel prices differ from state to state depending on the incidence of local taxes such as VAT and freight charges.  Central and state taxes make up for 60% of the retail selling price of petrol and over 54% of diesel. The union government levies Rs 32.90 per litre of excise duty on petrol. Rajasthan levies the highest value-added tax (VAT) on petrol in the country, followed by Madhya Pradesh.
(Follow Money9 for latest Personal finance stories and Market Updates)