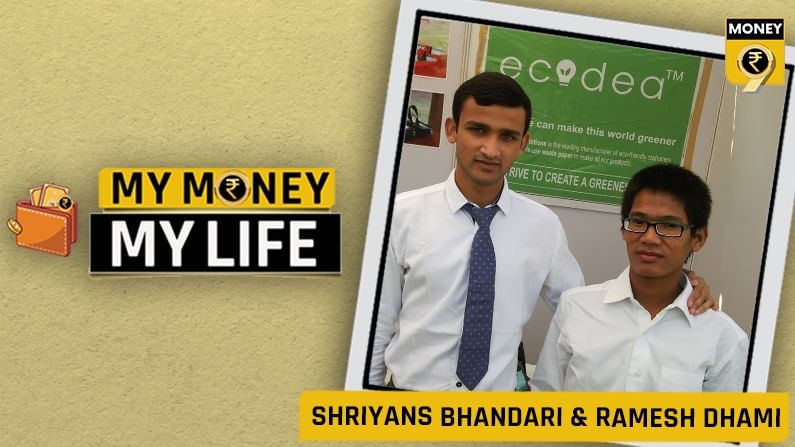 We have sold 20,000 shoes under the Vegan brand and the company's target is to refurbish 10 lakh shoes in the next two to three years
From the wondrous landscape of dominated by snow-capped peaks, valleys, alpine meadows, waterfalls, springs and glaciers of Pithoragarh, Ramesh Dhami began running. It was no ordinary run of a village boy but one like Tom Hanks did in Forest Gump. It was a run away from his home, his family and a dash towards freedom – freedom from all the discipline and bondages of childhood. He was merely 10 then.
Dhami dreamt of becoming a marathon runner and ran away from his home. He wandered in different cities doing menial jobs and tumbling from narcotics to petty crimes till he landed up in Mumbai when he was 12 and began training under an NGO for marathon running. He ended up becoming a successful businessman when most begin to earn their first salary – at 26.
But somehow running remained the leitmotif in Dhami's life. When he met Sriyansh Bhandari, a youth from a well-to-do family in Rajasthan and started a business, it centred around shoes and had an unusual spin. They began refurbishing old shoes and slippers and struck gold in this business.
The turnover of their company has surpassed Rs 3 crore in six years.
Dhami and Bhandari's company turns old shoes into new and sells them in the market. The company also donates shoes to the needy.
The business venture of Dhami and his friend has drawn praise from Ratan Tata and former US President Barack Obama.
Donated 3.9 lakh shoes
According to a World Health Organisation (WHO) survey, around 30-35 crore shoes and slippers are thrown away every year. On the other hand, around 1.5 billion people get infected with several foot infections as they cannot afford even a slipper. To capitalise on this gap, Dhami and Bhandari opened a shoe refurbishing company and christened it Greensole. The company started functioning in 2015 from a small house in Mumbai.
Greensole has so far refurbished around 3,90,000 shoes and donated them in 14 states across India. It has tie-ups with 65 companies.
The company's initiative has also helped protect the environment as old shoes are not getting dumped into landfill sites. Forbes and Vogue magazines have also appreciated Dhami's initiatives.
The great escape
Dhami, who was the youngest in the family, narrates that due to family problems he escaped from his house in Uttrakhand's Pithoragarh in 2004 when he was 10.
"I have performed menial works in different cities. At the age of 12, I reached Mumbai with the dream to become an actor. I got a job in a hotel in Ghatkopar. I worked here for hardly 10 days as the hotel got closed due to floods," adds Dhami.
Dhami further added that after losing job he became homeless and slept on footpaths near Mumbai Central. "I got addicted to drugs and committed petty crimes. I was lucky, one day I met Sachin, a social worker associated with an NGO named Sathi, who took me along with him," said Dhami.
While staying with the NGO, the boy developed interest in athletics. He has participated in more than 200 half-marathons and is also a national-level athlete.
His life took a new turn after he met Shreyansh Bhandhari in 2012 at Priyadarshini Park in Malabar hills of Mumbai. It was here from where he got the idea of refurbishing shoes.
Business idea
"From my savings, for the first time, I bought a shoe worth Rs 10,000. This shoe only lasted for five months. Since it was a very costly shoe, I did not want to throw it and converted it into a slipper. It is then when I realised soles of old shoes can be used to make new slippers or sandal," Dhami told Money9.
First break
"Ramesh and my shoes used to suffer wear and tear within four to five months. When he showed me how these shoes can be refurbished to make new sandals or slippers then it struck me that refurbishing shoes can bring change in society and this could become a good business model," said Shreyansh, founder and CEO of Greensole told Money9.
"Shreyansh submitted the idea of refurbishing shoes and turning them into slippers at Entrepreneurship Development Institute, Ahmedabad's competition in December 2012. The idea was appreciated a lot and we were inducted in the innovator's list," added Dhami.
Ramesh and Shreyansh participated and won the B-Plan competition organised by Jai Hind College in Mumbai. The duo won the competition in 2014 at IIT-Bombay after defeating more than 7,500 contestants. To start Greensole in 2015, the duo used Rs 5 lakh they had won from different competitions. They arranged another Rs 5 lakh from Shreyansh's family members and crowd funding.
To gather old shoes the duo contacted shoe making companies in Kurla East's Thakkar Bappa Colony. In the year 2014, with five labourers the duo took a 500 square foot house in rent from a shoemaker in the colony and started their work.
The company started growing and they got funds and mentoring. While the company was taking new shape, Shreyansh went to the US to do his masters in entrepreneurial leadership. After Shreyansh rejoined the company, both the directors decided to make refurbished slippers of good quality. To achieve their new goal the two started meeting established shoe companies and opened a collection center and drop box at 14 cities across the country.
Shreyansh and Ramesh want to provide their refurbished shoes to every needy person across the globe. Their first target is to provide quality refurbished shoes to the needy in the country and then to expand their services to different countries. "We are trying to establish a refurbishing shoe unit in Kenya," said Ramesh.
Greensole has also started producing bags, jackets and accessories. In 2019, the company entered the retail market with PETA-certified Vegan footwear. The company sells its shoes in the US and Europe.
"We have sold 20,000 shoes under the Vegan brand and our target is to refurbish 10 lakh shoes in the next two to three years," said Bhandari.
The company's turnover in 2015-16 was Rs 20 lakh and in 2019-20 it reached Rs 2.5 crore. In FY 2020-21 the turnover was Rs. 3.5 crore. The company has been making profit from the very first year and their profit margin is 20-25%.
(Follow Money9 for latest Personal finance stories and Market Updates)