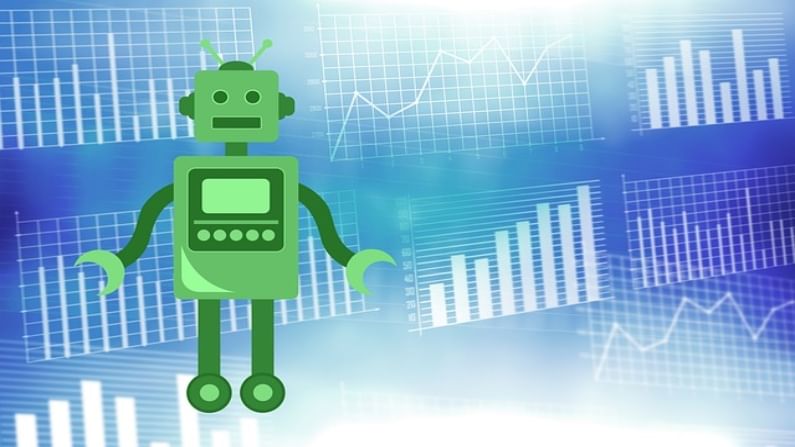 There are innumerable illegal instant loan apps, but that doesn't take away from the fact that there are enough and more lending platforms that are licensed by the RBI and authorised to lend credit in a safe and secure manner.
Fintech companies in India have taken an aggressive approach in offering instant loans. Although this does mean more options for borrowers. But there's also a likelihood of them getting confused and fall into the trap of shady lending apps. All these platforms present attractive offers and promise to give the cheapest loan known to the customer. But how do you pick a credible fintech lender amongst a sea of options? How can a borrower identify true lenders and prevent any fraudulent traps?
Turns out that a borrower must only go ahead if the lender has authorisation of the central bank.
"A borrower needs to ensure, before taking any loan-related conversation forward, whether the lender is a recognised entity by the RBI or regulated state governments. For instance, True Balance is a 'digital lending platform' that is RBI authorised, which lends money via True Credits Pvt. Ltd- an RBI licensed entity. In fact, the RBI has mandated digital lending platforms to declare names and addresses of banks or NBFCs upfront," said Charlie Lee, founder and Global CEO, True Balance.
It takes only a few minutes to run a quick search on the app you are taking loan from and check for its licences and credibility. While a consumer may be in dire need of credit, it is a necessary step to make sure that they understand the risk involved of blindly borrowing from any loan app. Simple due diligence will go a long-way in saving them from illegal applications and loan sharks.
How to ensure data protection?
While some lending apps require your personal information to conduct underwriting and authenticity checks, many small lenders levy an upfront application fee or membership fee too. Lending platforms ask for details instead of credit history as they don't take any collateral for the loans they provide. The only way to ensure that the data shared is not misused is by checking if the company is licensed and transparent about its practices.
"First, never pay a fee to get your loan approved on app. Never. Fee-based applications are somewhat common in the offline world for very large ticket loans (such as home loans). For personal loans, customers should be extremely wary of lenders that ask for money up-front. Most such lenders give loans at very high implied interest rates, and have the potential of taking a person towards a debt trap," said Amit Das, CEO and co-founder at Algo360, alternate-based credit assessment platform.
There are apps that charge significant fees as part of the disbursal (and not upfront). So, for a Rs 1,000 loan, it is possible that the customer only gets Rs 850 in their bank account because Rs 150 is deducted as processing fee. The customer's loan liability remains Rs 1,000. While these lending practices are frowned upon, many app-based lenders still indulge in such practices. Customers should very carefully read the terms and conditions and pay attention to loan calculations before they take disbursement in their bank account.
"At True Balance, we don't levy any application fee or charges before the loan is approved.  As a matter of fact, before the disbursement of the loan, we make sure to share all the details of the loan, interest, tenure etc. with the consumers so they check and decide if they want to take the loan. Consumers on our platform only pay for the amount that they agreed for and we are completely transparent in our practices. We never levy any hidden charges or processes," Lee pointed.
If the borrower cannot understand something, they should immediately raise it with the lender and be ready to escalate it all the way to a RBI ombudsman, if need be. However, to do that, Das says the customer should only take a loan if they know which regulated NBFC or bank is giving them a loan. Many fintech/loan apps work with regulated NBFCs but are not NBFCs themselves. Customers get confused by such things. There is a lot of education required from the regulator and larger financial institutions on this front.
"If we pay closer attention to the financing institution and the type of data being requested, we can start by refusing to share information that we are not comfortable sharing. Such information should only be shared if we trust the institution, and if it significantly improves the loan terms – e.g. fee, interest rate, etc. However, our first reaction to any data/information request should be to check why such information is required for approving the loan," Das asserted.
Most institutions and apps are expected to clearly explain and prominently disclose why they need access to the requested information.
Checks and measures
There are innumerable illegal instant loan apps, but that doesn't take away from the fact that there are enough and more lending platforms that are licensed by the RBI and authorised to lend credit in a safe and secure manner. As per Lee, consumers must check whether a platform is government authorised and recognised. The company must also have a registered office in India. The entity should have a functional website.
"Most importantly, borrowers need to check for necessary compliance such as licenses, investments, and the transparency of the processes, which is typically shared on the company's website.  At True Balance, not only are we authorised by RBI to lend, we also share this information upfront with our consumers. Our aim to make finance available for all, through safe and secure practices which is why consumers trust us and we have seen exponential growth in the last few years," Lee concluded.
Apart from True Balance, some popular fintech lenders include the likes of Paytm Payments Bank, MoneyTap, LendingKart and ZestMoney among others.
(Follow Money9 for latest Personal finance stories and Market Updates)