About two weeks ago the Income Tax sent notices to three crypto bourses to provide all the trade details and ledger entries
Cryptocurrencies have been the flavour of the season. From college kids to seasoned investors all seem to have shown interest in virtual currencies. And their attraction can be explained given how these new-age virtual currencies such as Matic and Dogecoin have given an extraordinary return of 1,941% and 1,505% since the beginning of this year. But before you dabble, it is important to know that investing in cryptocurrencies is not without risks. Cryptocurrencies are highly volatile assets and therefore one needs to keep in mind the following points before jumping on the bandwagon.
Small Steps: Don't invest more than you can afford to lose
Don't get excited by the sharp surge in cryptocurrency prices. Always learn why rallies happen and why they always end. What goes up must come down, so don't get distracted by price guessing and never blindly chase a rally in any market.
"Only trade with money you can lose. If you can't stomach a 50% drawdown, think twice. When you sell to exit that losing position, you may be selling to a smart buyer who is rupee cost averaging with a long-term plan. They'll get the profit you were chasing, because of better strategy and emotional control," said Vikram Rangala, COO at Zebpay.
Fake Cryptocurrencies: Stay away from MLM schemes
In 2017, many Multi-Level Marketing or MLM players riding on the popularity of Bitcoin launched their own currencies which were owned and controlled by them. They promised a high return of 10-15% every month apart from the contribution on adding members to the network. Many of such schemes turned out fake and many investors lost their savings. Many such schemes have again started coming up again. You should be careful of agents and companies selling you fake cryptocurrencies on the promise of delivering high returns.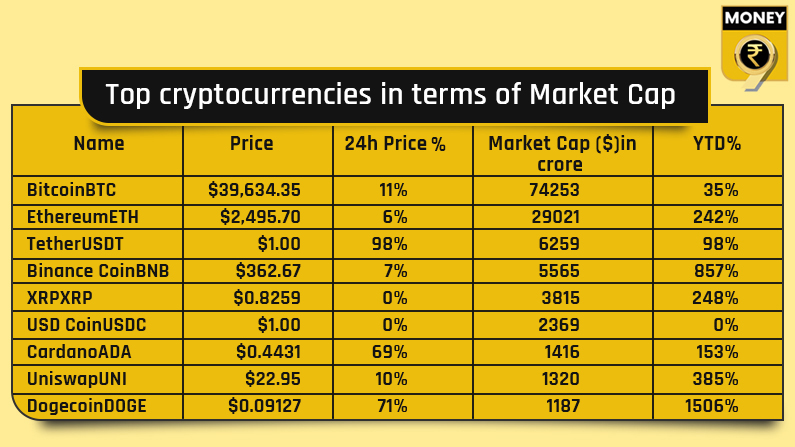 No Regulator: Don't come under the purview of RBI and SEBI
After the Supreme Court lifted the RBI ban in March 2020, Bitcoin trading is not illegal in India, but at the same time, Bitcoin trading is not recognised in India. There is no regulator or entity to lodge a complaint in case of fraud or your Bitcoin wallet gets hacked. RBI also has time and again shared a cautionary note about cryptocurrencies and the risks involved.
Underlying Asset: Understand the use-case
There are many virtual currencies such as Bitcoin and Dogecoin that have no tangible asset to back. For example, Bitcoin mining is done by specialised computers and its value is derived by the simple rule of demand and supply. However, other popular currencies such as Ethereum and Matic has mostly been about the use of blockchain technology to create decentralised applications.
Trusted Exchange: Follow KYC norms
There are so many exchanges that have started dealing in cryptocurrencies. The advice is to go with big exchanges whose founders are known and who follow due diligence and follow proper KYC norms before onboarding customers. You should check the background of founders and liquidity of the exchange before zeroing down on one.
Cryptocurrencies are highly volatile assets. Invest only if you understand the risks involved.
(Follow Money9 for latest Personal finance stories and Market Updates)