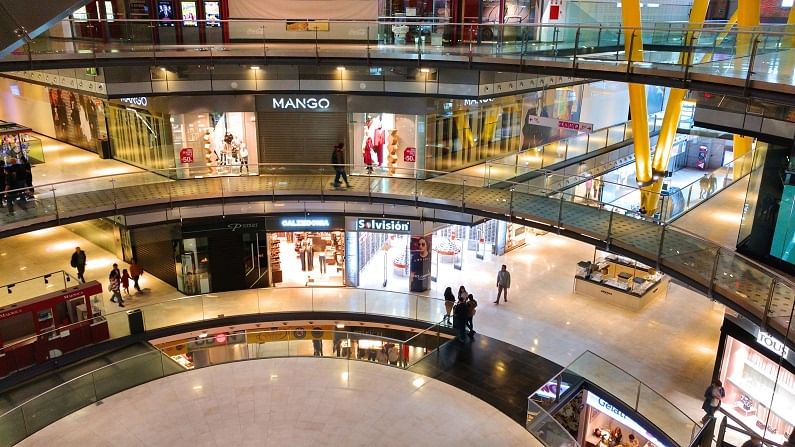 With the festive season right around the corner, malls across the country have reported a sharp rebound  in June-July this year, with sales touching 70-80% of pre-pandemic levels as compared to the same period last year, The Economic Times reported on Friday. Recovery for malls during the corresponding period was less than 40% of pre-pandemic levels.
The report noted that the average daily footfalls have doubled to about 10,000 in malls over the last two months as compared to the same time period in the previous year.
Uptick in Sales despite restrictions
Retailers and brands said that the current recovery is impressive, despite the fact that malls in various cities operate under restrictions owing to the pandemic. For example shopping centres in Delhi must shut at 8:00 PM, compared to their pre pandemic closing time of 11:00 PM at night.
Mall operators say that categories like consumer electronics, athleisure and restaurants with open sitting areas have witnessed faster recovery rates, in spite of all the restrictions put in place, with some even resorting to crowd controls.
Select Citywalk a prominent mall in Delhi are resorting to crowd control by intermittently closing gates in peak hours during weekends for 10-15 minutes at various intervals in order to follow Covid protocols. This is being done to ensure that sufficient space is made available for those inside the mall.
Mall operators also added that an ongoing end of season sales of 50-70% discounts by brands are helping rake up businesses.
Industry still losing 40,000 crore
According to the Retailers Association Of India (RAI), the shopping center industry is still losing about Rs 40,000 crore in monthly business, as malls in Maharashtra, including Mumbai, are still shut. On Wednesday, Maharashtra announced that it would malls to re open from August 15th.
The industry's complete recovery will depend on the upcoming festive season that traditionally accounts for 30-40% of retailer's annual businesses. Retailers are keeping their fingers crossed in the hope that a third wave of Covid-19 does not strike before Diwali in November.
(Follow Money9 for latest Personal finance stories and Market Updates)