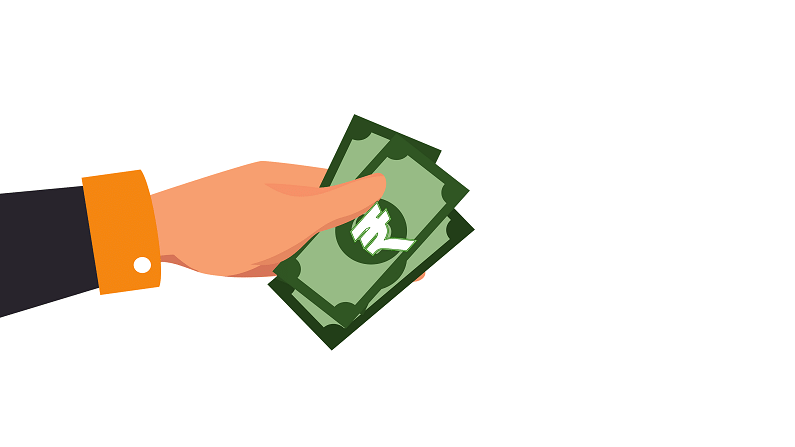 An ideal amount of emergency fund can be an accumulation of three to six months of your current income
According to a study by YouGov, two in five urban Indians (40 per cent) consider saving money for unexpected hardships as their top financial priority in 2021. Financial stability is one of the most crucial goals when you begin earning money. As we crave predictability, financial freedom buys you physical and mental wellbeing. However, once your debts and expenses start piling up, stability and savings may seem like a distant dream.
Take a look at the statistics, India Gross Savings Rate was measured at 31.4 % in Mar 2020, compared with 30.6 % in the previous year. As the pandemic continues, Indians may start to break out their savings account due to inflation and possibility of unemployment.
In a report published by the RBI, Indians are making shorter term deposits and investment in mutual fund schemes have also been hit due to an unpredictable year. This was reflected in the YouGov study "On the Money: YouGov's Global Banking and Finance report 2021", that paying off debts and accumulating money for retirement are at a lower priority for Indians this year- at 22%.
It cannot be emphasized enough, you need to build yourself a cushion to fall back on during unpredictable times. Here are a few recommendations from experts:
Track your budget
If you wonder where your money went at the end of each month, it is time to prepare a budget. Monthly budgeting may seem daunting at first, but lets you have greater control of your money.
The 50/30/20 rule dictates that you allocate 50% to essentials, 30% for discretionary spending and 20% for savings. You can begin by listing the essential expenses, like bills and rent and then decide the surplus. A quick view of your previous month account statement will help you pick out the frivolous buys that could be avoided. Repay your credit card bills as soon as possible as they accumulate a lot of interest. Similarly, pay all your loans on time, which will also help you build a good credit report.
There are many apps available that allow integrating multiple bank accounts on one platform. Apps like Walnut, help in keeping a first-hand track of expenditure and savings, helping organize money better. These apps also notify upcoming billers and get a grip on your repayment schedule.
Create an emergency fund
Be prepared for life's unpleasant surprises – it could be as minor as your car needing repairs, or a major one like illness. An ideal amount of emergency fund can be an accumulation of three to six months of your current income, which means you would be able to manage expenses for at least that period.
For situations such as illnesses, health insurance is a must-have. Ensure that your policy covers your pre-existing conditions and is up-to-date.
Save first, spend later
Easier said than done, the 50/30/20 strategy mentioned above has been found helpful in gathering substantial savings. Thus, 20% of your income should ideally be placed in such a way that you do not have to use it until you have achieved a financial goal. However, this does not mean that you must cut corners or avoid indulging once in a while. Differentiate between your needs and wants and set long term goals to stay committed to saving! For instance, Maslife also allows you to set saving goals and notifies you to stay on track, so you can sit back and let the app do the work for you.
Stay up-to-date
Money management is easy when you stay abreast with the changing times and needs. For example, as your family grows, you will need to change your life and health insurance plans to accommodate their needs. Similarly, with changing times, you will need to consider investing in a wide portfolio to diversify your money, buy a home and invest more towards your retirement.
Several of these expenses may seem difficult to manage, after all you'd have multiple accounts or cards that need rigorous tracking and a single view of your money. Consider getting a personal money management app that is integrated with the Open Banking API and consolidates all your financial information into a single application with insights and trends. Unlike an individual financial planner, choose new-age apps that have inbuilt personal finance management features with the functionality of making payments through UPI/BBPS from the bank accounts that you are already making payments from.
(The author is Co-Founder & CEO, Mobileware Technologies. Views expressed are personal)