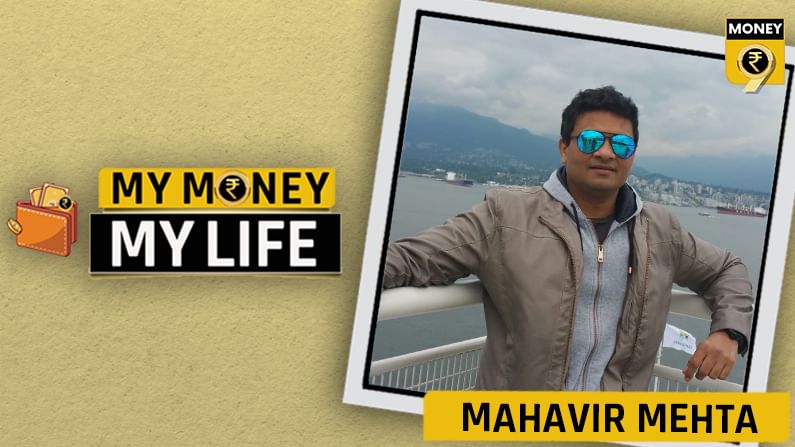 In 2008, known in the world of finance as the year when Lehman Brothers sunk due to sub-prime mortgage crisis, stockbroker Mahavir Mehta did something outrageous and against all norms of investing. He put more than Rs 1 crore – all the money he had, in his own words – in a single stock.
"I put all the money in a single stock, which I believed had great potential. I bought it at Rs 100 and within two years it hit Rs 1,000. What I made in these two years was more than what I could never earn in my broking business in 16 years between 1992 and 2008," says Mehta.
That strict No-No move with Polyplex also marked Mehta's metamorphosis from a money manager for HNIs as a founder of a small-time broking firm to a full-time stock investor.
In his early-50s, Mehta says he multiplied his money 80 times in 13 years since 2008. The stock he rode to fortune had a Rs 160-crore market capitalisation in 2008. Now it has a market cap of Rs 4,800-odd crore.
"A boom in packaging sector helped me earn fabulous returns on this stock. I sold 33 per cent of it in 2010 to buy a couple of other attractive opportunities, but I still hold this stock. It forms a substantial part of my portfolio," Mehta adds.
How to pick
There are different ways in which investors pick their preferred stocks. For Mehta, it is corporate governance.
"Corporate governance should be above anything. Management integrity matters more than sectoral trends or company earnings," he avers.
"If I were to take a pick in the real estate sector, I would stay away from builders who ask for upfront cash in dealings. I would personally speak to those builders to get a sense of the company," emphasises Mehta.
Similarly, in the retail sector, he advises speaking to vendors and distributors of the listed firm. "I have a great network. I make a few calls to understand about the promoters. I write letters or mails to promoters. I participate in AGMs. There are many ways to gauge quality of management for a retail investor. Check out the shareholding pattern of the company. If mutual funds invest heavily, it must be a great company," he says.
Once Mehta sold the shares of a company whose promoter had bought a chopper on company expenses.
In another instance, he avoided investing in a cheaply valued stock due to seemingly bad corporate governance. "I found a stock below 5 times PE with impressive fundamentals, but I discovered its promoter was sentenced to the jail. I did not invest in it."
IPO mania
Fear of missing out (FOMO) does not exist for Mehta. Back-to-back richly valued IPOs are coming in, but Mehta has a clear-cut perspective on it.
"When a good number of listed companies are available at 5-10X PE even at these index levels, why invest in an IPO charging 40X PE? Undoubtedly, some good IPOs have got listed, but my investment mantra is clear. I hunt for deep value and growth. I have never invested in an IPO," says Mehta.
The Mumbai-man is a long-term investor. He doesn't believe in listing pop-ups or intraday bets.
"I invest in companies which I can hold at least for five years. I have held Polyplex for more than 13 years now."
When to sell?
Mehta has a message for those who would want to become a full-time investor. "Take care of your monthly expenses from elsewhere. Even though most of my networth is in stocks, I have invested in properties to earn rental income. It takes care of my monthly expenses. When I need a good chunk of money to buy an expensive item or travel or something, I sell my stock holdings," says Mehta.
He does not like the idea of mimicking portfolio of well-known investors and thinks retail investors would do well to take time out and study by themselves.
"Why get into someone else's car when you can drive your own. A well-known investor sold shares of a company where I had invested. It influenced me slightly, but I stayed invested. I am still invested in it. Had I sold my shares then, it would have been a wrong decision," he says.
Mehta has no plans to manage other people's money. He is passing on the baton to his sons. "Although we three invest separately but we do discuss and debate on investment ideas," Mehta says.
(Follow Money9 for latest Personal finance stories and Market Updates)