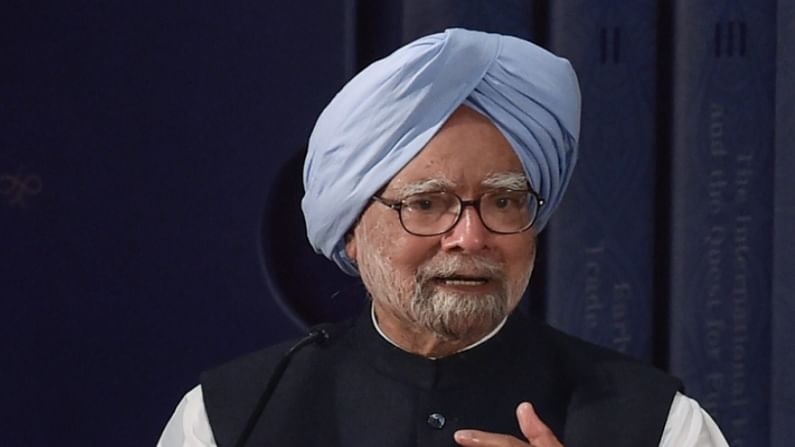 'No power on Earth can stop an idea whose time has come', Singh quoted as he recalled his budget speech as finance minister in 1991.
In July 1991, the rupee was devalued in two stages — by 7 to 9% against a clutch of hard currencies on the first of the month, followed by an 11% reduction in value on the third. Freely tradable Exim scrips replaced replenishment licenses. The devaluation was intended to discourage imports by making them costlier and encourage exports as the country's foreign exchange reserves had depleted to Rs 2,383 crore in June 1991, barely enough to pay for two weeks of imports. The scrips allowed exporters to import goods worth 30% of their export value. They could sell these at a premium to those in need of imports. The Exim scrips were replaced with a dual exchange rate a year later and a year after that a unified exchange rate system was ushered in and the rupee was allowed to float.
There were other momentous changes as well. The Controller of Capital Issues was abolished and free pricing of shares was permitted. The legislation to give the capital markets regulator SEBI statutory powers was enacted. Provision was also made to set up a central depository and for physical shares to be dematerialised. Steps were taken to reform the financial system.
"India is a turnaround scrip," Big Bull Harshad Mehta had said after the July 24 budget. India indeed became one though he ended up in ignominy as a scamster.
Unleashing 'animal spirits'
The budget unleashed the animal spirits of enterprise by removing restrictions on investment and capacity creation and exposing domestic industry to foreign competition in a calibrated manner. Import quotas had begun to be replaced with tariffs since 1985. Now the tariffs were also lowered. Peak rates, which in some cases were as high as 300 percent, were halved and in subsequent years moved towards low Asean rates. The reform of excise duties which began in 1986 with the introduction of Modvat continued in the years to come.
Quoting his teacher Prof Nicholas Kaldor, Finance Minister Manmohan Singh said the "no civilised country" should have a peak rate of income tax that exceeded 45 percent. He promised a "simple, credible and progressive" system that rewarded honesty.
Eventful foray
I had started my career as a journalist just six years before. Four years later, I had switched to business reporting. Momentous events were happening. The Soviet Union had got unravelled. President Mikhail Gorbachev had made the words 'glasnost' (openness) and 'perestroika' (restructuring) part of our vocabulary. The PV Narasimha Rao government was giving them an Indian twist.
When the devaluation happened, I was working for the country's first pink paper, which is now defunct. It tried to appear distinctive by imitating the colour of London's Financial Times. The previous month, the corporate affairs minister P. Rangarajan Kumaramangalam had dropped a bombshell in a recorded interview with me. He had said that the MRTP limit on companies would be raised ten-fold or abolished altogether. I did not expect the minister to give such a momentous piece of news to an upstart reporter and sat on the story for a day, for fear that it would be denied. When I picked up courage, it became the lead story.
Doing away with draconian laws
The MRTP Act was a nasty piece of legislation. It was notified in 1970 and reflected the paranoia of the communists and their influence on the Congress Party. It penalised capacity creation and production at scale. Companies were forced to remain dwarfs. A company was considered to be dominant if its assets exceeded Rs 1 crore. In September 1991, the Act was amended and only the prohibitions on restrictive trade practices were retained.
That story fetched me a job at a then-respected fortnightly news magazine a month later.
The trajectory of India's economy after the 1991 budget does not need to be reiterated. It is common knowledge. Looking back, we were privileged to have leaders who combined political sagacity with technical competence to make the best of an opportunity forced by circumstances. Singh and his team knew what had to be done; there was none of the tentativeness that one has seen of late. Despite calls for 'shock treatment'. the reforms were largely implemented with a human face.
Corporate sector reactions
When I delved into my news clippings of that time for this story, the following broad themes emerged. In April 1991, Russi Mody was sacked. He had spent his entire career in Tata Steel and was its managing director for 19 years (and chairman for nine). It signalled the end of corporate fiefdoms in the Tata group (and elsewhere). Tata Steel's slogan was "We also make steel". Jamshed Irani, who took over, tried to make it the lowest cost producer of steel in the world. The era of focus on core competency began. "You can survive only if you dominate. We have to face competition before competition eats us," Harsh Goenka of RPG Enterprises told me, in a variation of the theme.
"Trimming the fat," was a term that came into vogue as companies coped by cutting costs. The CEO of DCM Data Products said he had dropped low margin businesses like a computer project for the railways, reorganised the divisions into profit centres and given 80 redundant employees a golden handshake.
There was pressure on the government for an "exit policy" for workers. Corporates wanted the Industrial Disputes Act to be amended so they could lay-off workers without state government permission. But the government could not agree to hire and fire due to pressure from trade unions. Instead 'voluntary' severance was encouraged. In 1992, the government approved a voluntary retirement scheme (VRS) for public sector employees aged 40 and above, who had put in 10 years of service. "Workers know that the government won't bail them out. Nationalisation is out,"  Kumaramangalam said.
Officials like Nagarajan Vittal, chairman-designate of the Telecom Commission when I interviewed him in August 1991. had said his priority was to reduce the waiting time for a telephone from two years to two days by the time he retired in January 1996. He wanted to encourage telecom startups.
"Instead of the ek patnivrata of Ram, we should follow the Krishna philosophy of having gopis and Radhas," he had said, making a colourful case for choice.
My July 1991 survey of the automobile industry said there was an infusion of new technology in the industry, but high prices restricted choice. RK Pitamber, the then MD of Mahindra and Mahindra, said no new car could be priced at less than Rs 3 lakh. C K Birla of Hindustan Motors said a lot of players were showing interest but there is no room for all. R Bhaskarudu, Director of Maruti Udyog (as it was called) said "We've to keep costs low or perish."  Subodh Bhargava of Eicher Tractors said outsourcing was the way out.
There were other trends as well, like the focus on quality. There was a scramble to obtain ISO 9000 process quality certification. Engineering companies under the aegis of the Confederation of Indian Industry implemented Japanese quality production practices. In retailing, companies targeted the premium segment to begin with but finding that it was a niche, addressed themselves to the mass market.
Some sectors still remain laggards
Certain things, however, have not changed much. Electricity distribution has seen a lot of reform but continues to be loss-making despite the loans of utilities being periodically restructured. Companies continue to be hollowed out by their founding shareholders. Kumaramangalam had said industrialists should be hung from the nearest lamppost. In a May 1992 interview he said the industrialists he had in mind were those who siphoned money out, made their industry sick and disown responsibility.
Though the terms of trade against agriculture were corrected by bringing import duties on industrial products down, there was little reform in agriculture. The sugar industry continues with controls as it did then. Singh decontrolled the prices of fertilisers but was forced to rollback the free pricing of urea nitrogenous fertiliser. It continues to be heavily subsidised.
Sadly, for a variety of reasons, the animal spirits of enterprise seems to be sagging now and protectionism is being prettified in the name of nationalism. Low growth, high fiscal deficits and high inflation have returned. Change that results in progress is painful. It is better to spread it over time in instalments to avoid July 1991-type of shocks.
(Follow Money9 for latest Personal finance stories and Market Updates)