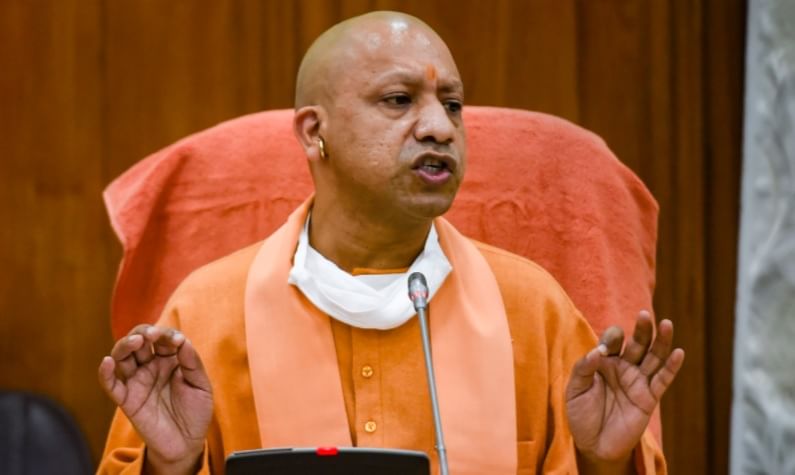 Uttar Pradesh Chief Minister Yogi Adityanath
India's population is like an elephant to blind men – who touches its trunk thinks it's like a snake, who touches its sides think it's like a wall and those who touch its feet think the animal is like a pillar. Industrialists and entrepreneurs often speak highly of the population resources since it gives them an abundant supply of cheap labour. But policymakers, especially those who grapple with scant resources to design welfare programmes especially in critical times like the current pandemic, find it a nightmare.
Politically, incentivising population control is considered to be a potential minefield, since the 1970s when the late Sanjay Gandhi earned everlasting controversy through his sterilisation campaign.
Most politicians would stay away from the vexed topic while many would agree to the need for fewer citizens in the country.
The moot point is in a country of scarce resources, a ballooning population becomes a challenge to those trying for improvement of human development indicators and resource allocation for a welfare state.
Back to the table
With the Uttar Pradesh government floating a draft policy for incentivising population control, the focus has shifted back to this topic, which, like a coconut, wraps essential economic questions in a hard political exterior.
Interestingly, like the UP government's move, earlier step, too, focuses on restrictions to government job and access to state welfare for those who would venture beyond two children.
Private member bills
In July 2019, a BJP Rajya Sabha MP Rakesh Sinha tabled a private member bill. It was called the Population Registration Bill and said that government employees should not have more than two children and the poor would lose eligibility for state welfare/subsidy if they produce more than two.
Prahlad Singh Patel, a BJP MP had moved another private bill in 2016, three years earlier than Sinha.
According to a report, since Independence, as many as 35 private bills have been tabled by different MPs from different parties with the objective of reining in the galloping population.
Assam govt's step
The Sarbananda Sonowal-led government in Assam enacted the Population and Women Empowerment Policy of Assam that debar any person having more than two children from government jobs in Assam from January 2021.
Significantly, several states have two-child policies and prevent those with more to run for elections for local-governance bodies such as panchayats. Some of these states are Odisha, Maharashtra, Uttarakhand, Gujarat, Telangana, Andhra Pradesh, Madhya Pradesh and Rajasthan.
When he was the MP from Gorakhpur in 2015, Uttar Pradesh chief minister Yogi Adityanath conducted an online poll on the topic whether the Narendra Modi government would adopt a policy to control population.
UP proposal
The draft of Uttar Pradesh Population (Control, Stabilisation, Welfare) Bill 2021 released by UP State Law Commission for public comments include denial of government jobs for any couple having more than two children.
Having more than two kids would make one ineligible for state welfare schemes and they cannot contest in local elections. Those who already have a government job would not be eligible for promotion and ration card would be limited to four members in the family.
Th document also says that the government would give promotions, increment, concession in housing schemes to employees who would have two or fewer children. The two-kids norm would also make one eligible for two additional increments and 3% rise in the employer's contribution fund under the National Pension Scheme.
Lower taxes, cheaper loans
If an individual is not a government employee and still adheres to the two-kids norm, he/she would get concessions in taxes on housing, home loans and water.
According to the UN Department of Economic and Social Affairs estimates, India's population will reach 1.5 billion by 2030. China's population will reach 1.46 billion by 2030 conceding the position of the most populous country label for India.
India has 16% of the world's population with only 2.45% surface area and less than 2% of the world GDP.
Advances in some states
However, India has made some advances towards stabilising its population.
According to National Family Health Survey data in 2015-16, the total fertility rate was 2.2 children per woman which is very close to the replacement rate of 2.1.
Replacement rate is the average number of children born per woman at which the population remains the same from one generation to another.
While Himachal Pradesh, West Bengal, Punjab, Maharashtra, Tamil Nadu, Kerala, Karnataka and Andhra Pradesh achieved a total fertility rate below 2.1, the state above it Bihar (3.4), Uttar Pradesh (2.7), Jharkhand (2.6), Rajasthan (2.4), Madhya Pradesh (2.3). Chhattisgarh and Assam had a rate of 2.2.
(Follow Money9 for latest Personal finance stories and Market Updates)