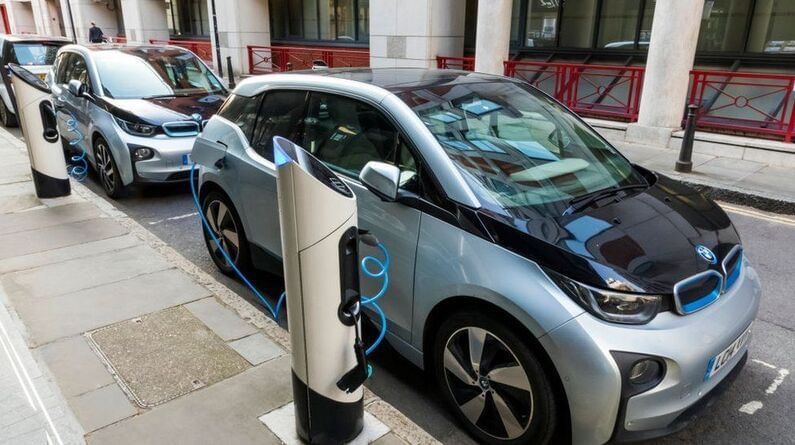 According to JLL, the price appreciation in real estate for the residential asset class associated with the installation of Electric Vehicle (EV) Charging Stations is expected to range between 2% and 5% in newly constructed buildings and up to 1% in regular existing buildings.
Electric vehicles are gaining acceptance and but charging points are still far and few. Real estate consultant JLL says newly built property with EV charging stations can expect up to 5% higher prices. Existing properties with these stations can hope to get 1% appreciation.
Currently, owners are installing stations in residential areas with the assistance of service providers. In several other large-scale developments, associations have assumed responsibility for the activity, installed these facilities, and earned revenue from users on a fixed fee basis.  However, according to JLL, all new residential planned developments will reserve at least 5% of parking spaces for shared charging facilities in the future.
Nine key findings
1. Price appreciation up to 5% in newly built properties with EV stations
2. Up to 1% premium in existing residential properties with EV stattions
3. New residential property developments may reserve 5% parking for EVs
4. The EV market would expand at a CAGR of over 40% by 2030. This will increase the demand for EV charging stations in buildings, resulting in a greater demand for such places.
5. By 2026, it is predicted that the number of EV charging stations installed in existing buildings will have increased dramatically.
6. Landowners in office markets will either charge a user fee, lease the land to a charging service provider, or earn through a regular revenue share plan, but the difficulty will be the lack of vacant parking spaces.
7. A few existing parking lots will be set aside for similar needs in offices as well.
8. The vehicles' maintenance and servicing will also be provided through public EV charging points.
9. Further, to meet this demand, metro stations and mall parking lots are being pushed. These features have also been implemented in a large number of gas stations.
Either the government constructs the charging infrastructure and leases it to the operator, or the service provider leases the property for a long time.
"There will be a premium of at least 1% for spaces in existing buildings with the retrofit of charging points given the challenges pertaining to high installation costs of charging units for large residential complexes/multi-story buildings and limited power supply capacity. Charging Stations are IoT devices, so internet availability and connectivity should also be provided," said A Shankar, Head – Strategic Consulting and Valuation Advisory, India, JLL.
(Follow Money9 for latest Personal finance stories and Market Updates)