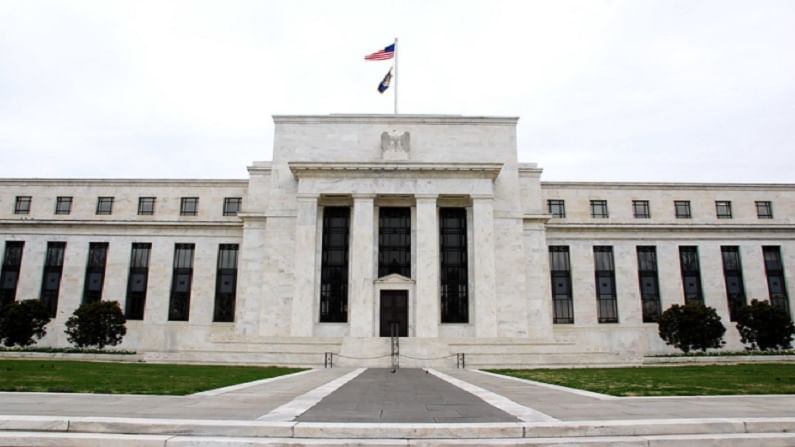 Asset purchases or bond buying by the US Fed helps in keeping interest rates low and encourages businesses to borrow.
Global markets have been jittery ahead of the US Federal Reserve meet, which is underway as the big issue before the Federal Open Market Committee (FOMC) is the pace of slowing down of monthly purchases of $120 billion of bonds. Market participants have been anticipating the Fed to taper the monthly bond buying. The US Fed's view on interest rates may give new clues that may move markets across the world. There is a possibility that the Fed may talk about the timeline of bond tapering which could be as early as November which may lead to cautiousness in  global markets.
In the past two meetings, Fed Chairman, Jerome Powell had said the easy monetary policy will continue for as long as needed however, at the same time, he had said that the Fed can begin tapering bond purchases this year.
One must remember that, the Fed has been buying bonds worth $120 billion every month since March 2020 and now the US central bank has been looking to slow down this buying. The key reason for the consideration of tapering is strong employment data in US in the past two months and the economic recovery with inflation reaching 2%.
Why is Fed buying bonds?
To  increase the money supply in the system. Asset purchases or bond buying by the US Fed helps in keeping interest rates low and encourages businesses to borrow.
What does tapering mean?
Tapering means a gradual slowdown of the asset purchases by the US Fed. The US central bank now wants to reduce the money supply from the economy as inflation has risen to multi-year highs.
What will be the impact of lower bond purchases?
Bond purchase from the market releases additional money into the financial system. A reduction in bond purchases by the Federal Reserve will reduce liquidity in world markets.
Impact on Indian markets
During the taper tantrum of 2013, Indian markets had collapsed as foreign investors had pulled out money from stocks, thereby causing the rupee to depreciate sharply. At that time, however, the domestic inflows were not strong
Any withdrawal of bond buying would indicate the end of the easy money policy cycle globally.
However, experts say that if the FOMC decides on a very gradual withdrawal or prolonged timeline over a longer period, the impact is likely to be lesser especially because today, our markets are on a much better footing, thanks to inflows from retail investors both via direct investment in stocks and through mutual funds.
(Follow Money9 for latest Personal finance stories and Market Updates)