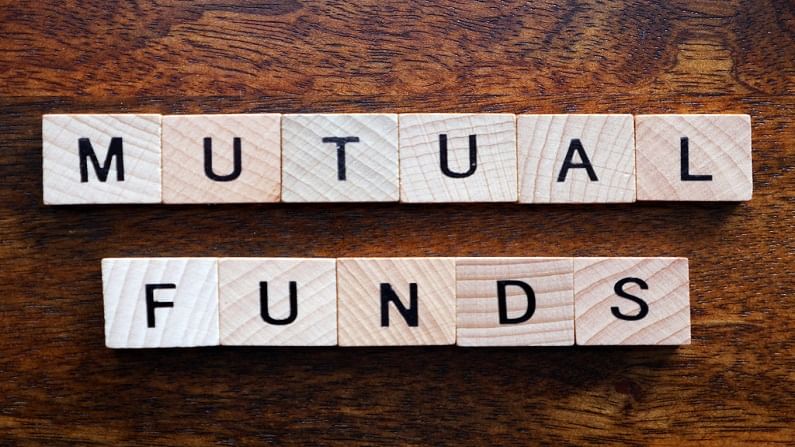 Mutual funds were net buyers in 60% or 30 Nifty stocks and reduced holding in 40% or 20 stocks in June 2021.
As benchmark equity indices are trading at all-time highs, investors are busy booking profits in equity-oriented mutual fund schemes. According to data released by the Association of Mutual Funds in India, the net inflows of open-ended equity mutual funds nosedived by 61.62% to Rs 8,666.68 crore in August 2021 compared to Rs 22,583.52 crore in July 2021. Investors are booking profits is visible from the fact that the redemptions for open-ended equity mutual funds stood at Rs 25,002.08 crore one of the highest in 2021.
The MF industry's total AUM increased 3.6% MoM (Month on Month) to Rs 36.6 lakh crore in June 2021, primarily led by an MoM increase in AUM of equity funds (Rs 66,100 crore), other ETF funds (Rs 30,200 crore), and balanced funds (Rs 26,100 crore).
"Equity AUM (including ELSS and index funds) of domestic MFs rose by 5.4% MoM to Rs 12.8 lakh crore in Aug'21, led by a rise in market indices (Nifty up 8.7% MoM). The month saw a decline in sales of equity schemes (down 16.8% MoM to Rs 36,700 crore). The pace of redemptions picked up to Rs 26,700 crore (up 20.1% MoM). Consequently, net inflows slowed to Rs 10,000 crore in Aug'21 from Rs 21,900 crore in Jul'21," said Deven Mistry, Research Analyst at Motilal Oswal.
Sector swap
The month saw notable changes in the sector and stock allocation of funds. On a MoM basis, the weightage of NBFCs, Technology, Private Banks, Telecom, Consumer, Oil and Gas, and Insurance increased, while that of metals, automobiles, healthcare, PSU banks, consumer durables, utilities and cement moderated.
This sectoral rotation saw NBFCs' weightage increased to an 18-month high of 7.9% (+50bp MoM and +110bp YoY). The sector now ranks third in the allocation of MFs – it was in the sixth and fourth position a year and a month back. While Technology continued to scale new heights as its weightage increased to 12.1% (+40 bps MoM; +240 bps YoY). On the other hand, Automobiles' weightage hit a 17-month low of 5.9% (-30 bps MoM; -50 bps YoY), according to data sourced from the AMFI and mutual fund database NAV India and analysed by Motilal Oswal Financial Services.
Stock play
Mutual funds were net buyers in 60% or 30 Nifty stocks and reduced holding in 40% or 20 stocks in June 2021.
SBI Life Insurance, Bajaj Finserv, Britannia Industries, Adani Ports & SEZ and Bajaj Auto were among the top 5 Nifty stocks that saw net buying by mutual funds. On the other hand, Eicher Motors, Tata Consumer, Tech Mahindra, Shree Cement and Cipla are the top-5 Nifty stocks in which the mutual fund industry reduced stake.
"In August, six of the top ten stocks that saw the maximum increase in value were from the financials space. HDFC Bank, TCS, ICICI Bank, Bharti Airtel, HDFC, Reliance Industries, Bajaj Finance, Axis Bank, HCL Technologies, and SBI Life Insurance increased the most in terms of value MoM," a Motilal Oswal report noted.
Stocks that saw the maximum decline in value MoM were SAIL, Aurobindo Pharma, NMDC, JSPL, Balkrishna Industries, Coromandel International, The Ramco Cements, Voltas, Tata Steel, and Shree Cement.
Top schemes
According to an analysis by Motilal Oswal Financial Services of the Top 25 schemes by AUM, the following reported the highest increase were Axis Focused 25 Fund (+9.6% MoM change in NAV), Axis Long Term Equity Fund (+9.4% MoM), Axis Bluechip Fund (+9.1% MoM), Aditya Birla SL Frontline Equity Fund (+7.1% MoM), and SBI Focused Equity Fund (+7.1% MoM).
(Follow Money9 for latest Personal finance stories and Market Updates)