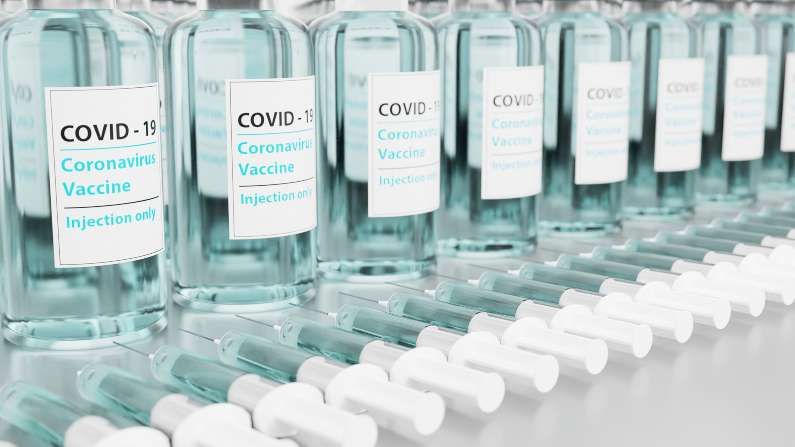 About 20% of all Indians have been fully vaccinated
The government on Thursday cautioned against a spike in coronavirus infections and stressed on vaccine acceptance, maintenance of COVID-19-appropriate behaviour, responsible travel and responsible festivities. The government advisory came as the festival season is set to begin soon.
Noting that there is an overall stabilisation in COVID-19 cases, it urged people to be careful in the coming two-three months to retain the gains achieved in the pandemic management so far.
"In the coming two-three months, we need to be cautious that there is no upsurge…. It is also the period of festivities and also when flu cases rise…we request everyone to be careful and retain the gains that we have achieved (in the pandemic management)," Dr V K Paul, NITI Aayog Member (Health), said at a press briefing. He said the cases in Kerala have shown a drop.
'Be prepared'
He requested all the states to be prepared to tackle any surge by giving home care and make preparations in hospitals and human resources and oxygen requirements.
ICMR director Dr Balram Bhargava said, "Festivals are on the anvil and sudden increase in population density creates a very conducive environment for viral spread."
Health secretary Rajesh Bhushan said 34 districts in the country are reporting a weekly positivity rate of over 10% and between five and 10% in 32 districts.  "For us and for the states where these districts are located they are districts of concern and they are areas where Covid-appropriate behaviour, vaccination, surveillance and testing parameters must be monitored on a strict and effective basis," Bhushan said.
He said Kerala reported 67.79% of India's total COVID-19 cases last week and that it is the only state with more than 1 lakh active cases.
20% fully vaccinated
The government said 20% of India's adult population have received both doses of COVID-19 vaccine and 62% have got at least one dose.
According to data, the average daily doses administered in a month has increased from 19.69 lakh in May to 39.89 lakh in June, then further to 43.41 lakh in July and to 59.19 lakh in August. The average daily vaccination in the first 15 days of September has been 74.40 lakh, Bhushan said.
(Follow Money9 for latest Personal finance stories and Market Updates)