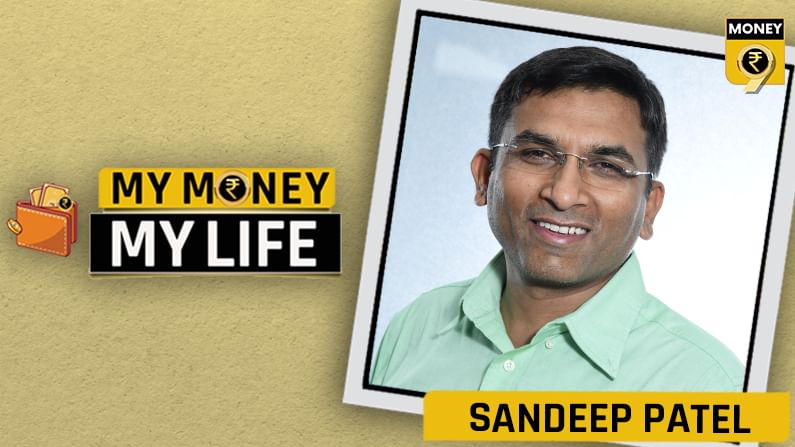 By going digital in waste management, Nepra Resources is actually promoting a sustainable environment.
In folklores as well as stories with morals taught to school kids, Sandipbhai Patel can easily replace Scot king Robert Bruce (1274-1329) as a symbol of persistence and doggedness. This 42-year-old entrepreneur who has improved the income and lifestyle of 1,800 rag pickers, faced rejection from 68 venture capitalists before setting up India's biggest digital dry waste management company that now boasts more than Rs 200-crore turnover and is planning a quick expansion to other cities.
Patel's track record lends itself admirably to a film script. Not only did he overcome numerous rejections, but also did he battle through a devastating fire to his plant and repeated threats from goons.
Patel's Nepra Resources handles 560 tonnes of dry waste per day, making it the biggest dry waste management company in India. Recently, Singapore-based Circulate Capital invested $1.8 crore in the company in Series-C funding. Overall, the company has raised more than Rs 235 crore from various investors.
Burning desire Born in a Patel family in Gujarat, Sandeep, fulfilling his sister's dream, went to London to do his MBA but returned in 2002.
"I wanted to do something in India. During my college days, I wanted to do business. My friends belonged to business families. Inspired by them, I decided to start my own business," Patel told Money9.
Transport, IT, chemicals
After returning from London, Patel ventured into travel, IT-BPO, and the chemical trading business from 2003-2011.
He said he wanted to work in retail or waste management, but the retail segment already had big players.
"So, I chose waste management. While I was in the chemical trading business, I got the idea of changing the unorganised dry waste management sector," he said.
New endeavours
In 2006 Patel started thorough research on waste management. "While doing my chemical trading, I started studying everything related to the waste management business. I used to read the subject till 3 am every day. I used to visit places other than Ahmedabad to understand the waste management system. At last in 2011, I gave up everything else to start my waste management business," he said.
Threat from goons
People used to laugh at me saying that here is a London-educated person indulging in waste, he recalls.
"I started with seven employees. We used to collect waste and recycle it, but it wasn't profitable. Other businessmen said I will never make money out of it. My competitors even deployed goons to threaten me," said Sandeep describing his journey.
Business plan rejected During the period between 2011 and 2013, Patel approached 70 VCs, but 68 of them rejected his idea. "There were only 90 VCs at that point of time in India and I went to 70," he says with a smile.
He, however, did not give up and remained as determined as ever. Eventually, he received funding of Rs 3 crore in 2013.
Plant gutted
Recalling an accident in 2013, Patel said he had invested the fund he received in a cardboard plant in Ahmedabad.
"I suffered heavy losses due to the plant fire in May and half of the investor money went up in flames," he reveals. He had to borrow money from friends, and even from the market on interest, as a last resort to run the business.
Not losing hope, Patel revived the plant in just three days and work restarted. Gold from waste
Patel claims that rag pickers working for him earn 35% more than what they used to earlier. Rag pickers are paid instantly, he said, adding that many of them were bringing waste on their cycles earlier and today they have employed drivers!
Women who used to earn Rs 3,000 earlier now get Rs 8,000 and save money for the education of their children.
Workers get the benefit of insurance, too, which is a big factor for those in the unorganised sector, Patel said.
Tech-driven
"The task of segregating the waste as per request of recyclers is a complex process, which is one of the biggest hurdles in growing this business," he said. Patel employed technology for everything, from traceability and tracking to sorting. From the facial recognition on the mobile app of the ragpicker to the transporter, Patel has made end-to-end waste management digital.
Rs 200-crore company Nepra Resources is associated with 1,800 rag pickers in Ahmedabad and Indore. It registered a turnover of Rs 100 crore in 2019, Rs 175 crore in 2020. It is confident of clocking a turnover of Rs 200 crore in 2021. Nepra has posted 10% EBITDA.
Patel aims to handle 2,500 tonnes of waste in next 6-8 months as he expands to Pune, Jamnagar, Indore and Vapi. He wants to expand to 25 cities and add 50,000 rag pickers by 2025.
Environment conscious
There is greater awareness of the Environment, Sustainability and Governance in India now. Companies focusing on three are expected to prosper. ESG funding in FY 2020-2021 increased 76% (Rs 3,686 crore) from the previous year.
"Nepra Resources is a digital as well as environment conscious company and impacts the society. Therefore, investors are ready to invest in it," said market analyst Manish Sharma.
By going digital in waste management, Nepra Resources is actually promoting a sustainable environment.
(Follow Money9 for latest Personal finance stories and Market Updates)