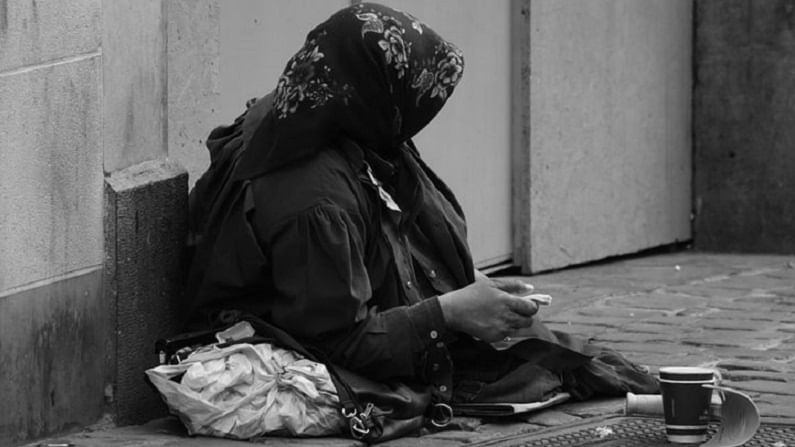 Many people including children have to resort to begging due to poverty
The Supreme Court has snubbed the 'elitist' view on begging by refusing to ban beggars from the streets. SC asked the Centre and Delhi government to respond to a plea seeking vaccination and rehabilitation of beggars and vagabonds during Covid-19.
Stating that poverty is a socio-economic issue, the apex court observed that a large number of people including children have to resort to begging due to the absence of education and employment.
Court's verdict
"We would not consider one part of the plea that sought a direction to the authorities to restrain beggars and vagabonds from begging on traffic junctions, markets, and public places to avoid the spread of the Covid-19 pandemic in all the states and Union Territories (UTs) across India," a bench of justices D Y Chandrachud and M R Shah told the counsel appearing for the petitioner.
The bench has also asked the Centre's and Delhi government's response on the rehabilitation of beggars and providing food, shelter, and basic medical amenities including Covid-19 vaccination to them.
"This is a socio-economic problem of poverty. The idea is to rehabilitate them, give them and their children education," it said, adding that it is not out of choice they beg, but they are compelled to do so.
Case of the Begging Act
The Bombay Prevention of Begging Act, 1959 criminalise begging and targets people for being homeless or unemployed.
In 2018, the Delhi High Court observed that the Bombay Prevention of Begging Act provisions that treat begging as an offence, cannot sustain constitutional scrutiny according to a report in The Financial Express. The HC bench that consisted of Chief Justice Gita Mittal and Justice C Hari Shankar said that the penal provisions in the law were unconstitutional and deserved to be struck down. The court did not bring down the provisions that do not treat begging as an offence which includes Section 11. This section deals with the penalty for employing or forcing persons to beg.
(Follow Money9 for latest Personal finance stories and Market Updates)