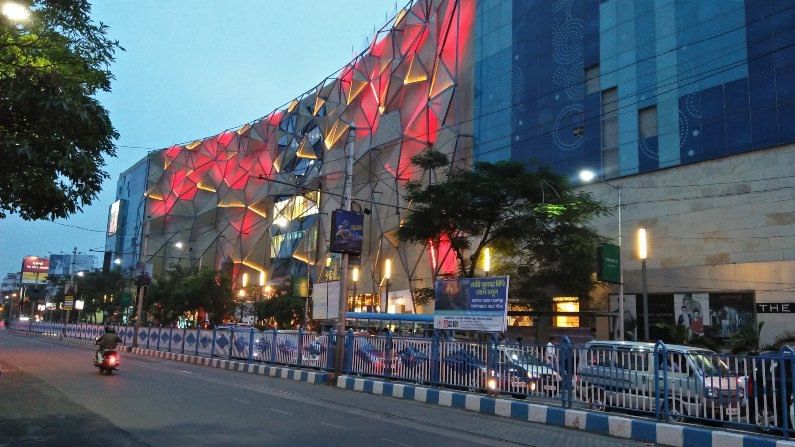 Image: Wikimedia Commons
The spike in the number of COVID infections is driving down footfalls in Kolkata shopping malls and hangout zones just before the peak shopping season of Bengali New Year. Prominent shopping malls in the city told Money9 that they witnessed a decline of as much as 30% in the last weekend.
Bengali New Year, or 'Poila Baishak', is on April 15.
The malls in the city are all open though all of them are maintaining distancing protocols and sanitisation apart from checking temperature of anyone stepping in.
The Ambuja Neotia Group manages two prominent malls — City Centre I and II. "In normal weekends, 70,000-80,000 patrons came to our Salt lake property (City Centre I) and 50,000-55,000 visit City Centre II at New Town. But last weekend the figure dipped by more 30%," said Ramesh Pandey, general manager, Ambuja Neotia Group.
Pandey confirmed that all the COVID-related protocols – using mask and sanitizers, washing hands and social distancing – are maintained strictly in both malls. "We have advised all the outlets to maintain precautionary measures," he added.
"During the weekends in January or February 90,000 to 1 lakh people visited every day. But these weekend the figure goes down by 10-12%. But in weekdays the fall is not so bad. Let's see how this week will perform." said Dip Biswas, DGM, South City mall.
"We have witnessed normal footfall. We have adhered to all COVID protocols that include mandatory hand washing, temperature checking, wearing of masks and social distancing norms etc. Doors are kept open for fresh air inflow and no single Covid case has been reported from our property," said K Vijayan, GM, Acropolis Mall.
However, outlets reported a drop in footfalls due to the advancing threat of the second wave of infections.
The authorities of RP-Sanjiv Goenka group-managed Quest Mall refused to divulge the drop in footfalls.
The Bengali New Year is one of the busy shopping seasons in the city which is only second to the Durga Puja. Most Bengali families buy clothes, household items and even gold to mark the occasion.
Though the shopping malls suffered dip in footfalls, regular crowds were seen in the shopping zones of Gariahat and Behala in south Kolkata and Hatibagan in the northern parts of the city.
(Follow Money9 for latest Personal finance stories and Market Updates)