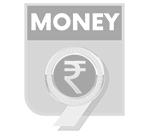 Prime Minister Narendra Modi on Tuesday said states should consider lockdowns only as the last resort and focus creating on micro containment zones.
PM Modi during his address to the nation said the second wave has hit the country like a storm, however, he urged states to resort to a lockdown only as the last option. "If we all follow COVID-19 protocols, there'll be no need to impose lockdowns," Modi said.
During his address, the prime minister made it clear that a complete lockdown is off the table. The prime minister's address comes against the backdrop of skyrocketing covid-19 cases in the country.
Modi said the people were undergoing suffering but "we need to fight it out with all our might" and expressed confidence that the coronavirus will be defeated with the combined efforts of the people.
"I want to thank our doctors and all our healthcare workers for working non-stop in this fight against COVID-19 pandemic," he said.
On the issue of oxygen shortage, the prime minister said that the shortage of oxygen cylinders has come across as a major problem and said all stakeholders are working collectively to meet this challenge.
Earlier in the day, Prime Minister Narendra Modi applauded vaccine manufacturers for their achievements and professionalism. PM Modi said that the biggest strengths of our vaccine industry are its 'Samarthya, Sansadhan and Seva Bhaav', and these are what make them a vaccine leader in the world.
Believing in the ability of our vaccine manufacturers, PM Modi said, the government has now allowed the vaccination programme for every adult starting May 1.