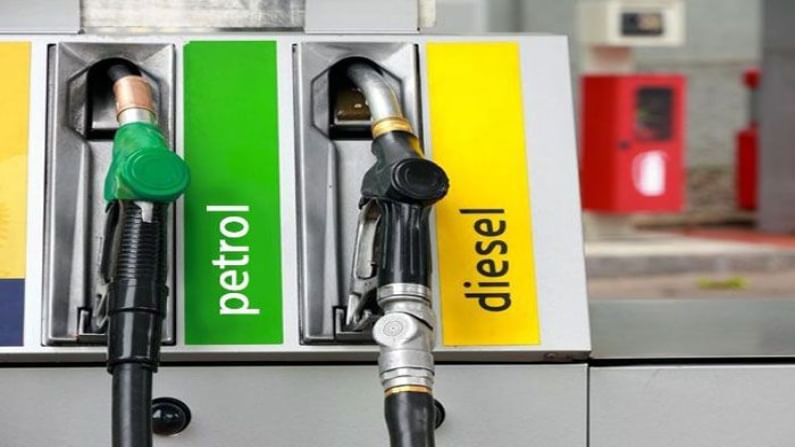 Petrol price have already breached Rs 100-mark in major cities.
Petrol prices remained stable on August 20, while diesel dropped by 15 to 21 paise in every South Indian city. This is the third consecutive cut in diesel prices, while petrol prices have remained stable for 33 days in a row. On August 13, the Tamil Nadu government announced a slash on the petrol cess by Rs 3, during the state level budget session.
Without any change in the prices, petrol is being retailed at Rs 99.47 per litre in Chennai, while diesel prices dropped to Rs 93.84, according to the Indian Oil Corporation.
After today's revision a litre of petrol in Bengaluru will cost Rs 105.25 while diesel, will cost Rs 94.65 per litre.
In Vijayawada, a litre of petrol and diesel will cost Rs 107.64 and Rs 98.66 respectively. Currently, fuel prices are highest in Vijayawada among all South Indian cities.
Fuel prices in South Indian cities
| | | |
| --- | --- | --- |
| City | Petrol (Rs/Litre) | Diesel (Rs/Litre) |
| Chennai | 99.47 | 93.84 |
| Bangalore | 105.25 | 94.65 |
| Hyderabad | 105.83 | 97.33 |
| Vijayawada | 107.64 | 98.66 |
| Trivandrum | 103.82 | 95.86 |
| Pondicherry | 101.95 | 92.92 |
| Visakhapatnam | 106.80 | 97.83 |
Tamil Nadu government to bear the loss of the tax revenue
Finance Minister Palanivel Thiagarajan (PTR) announced that cess on petrol will be slashed by Rs 3 and it would help in bringing down the skyrocketing prices. Thiagarajan added that this was done as per the instructions of chief minister MK Stalin and this reduction in cess will cost the state treasury close to Rs 1,160 crore. Petrol prices have been hiked for 41 days in the current fiscal. The price per litre of petrol has breached the Rs 100 mark in all metros across the country.
Price changes due to these factors
In India, petrol and diesel prices depend on various factors like valuation of  Indian Rupee(INR) against US Dollar(USD), consumption ratio of refineries and demand for fuel. The fuel prices are revised by oil marketing companies like Indian Oil, Bharat Petroleum and Hindustan Petroleum based on international crude prices and foreign exchange rates. Petrol and diesel prices get revised in India every day at 6 am.
(Follow Money9 for latest Personal finance stories and Market Updates)