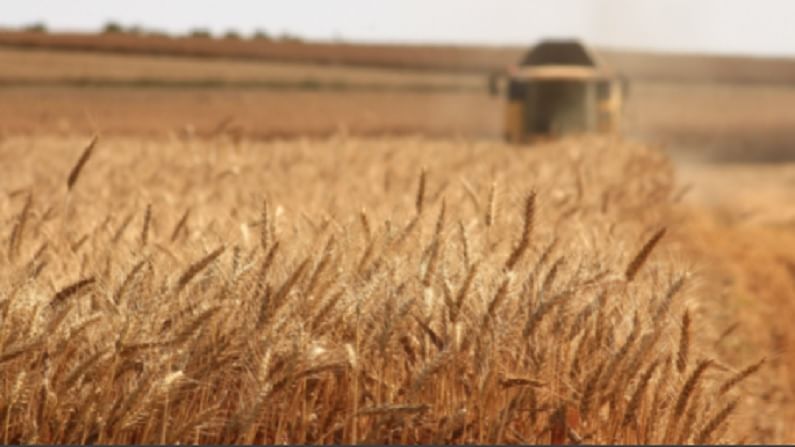 Even as we continue with modest MSP hikes for now, ultimately government will have to assess whether high MSPs are worth it given that only 6 percent of farmers receive it. (Representative Image)
The Minimum Support Price (MSP) for wheat was hiked by Rs 40 to Rs 2,015 quintal for the 2021-22 crop year by the government. It is important to understand what MSPs are, how they distort the markets and more importantly their impact on inflationary impulses.
MSPs are essentially an income support measure provided by the central government to India's farmers. The government declares a minimum price and procures the commodities with the objective of maintaining adequate food buffers and providing subsidised food grains to the poor under the National Food Security Act through the Public Distribution System. The important point here is that the end objective behind the MSPs is to provide income support to farmers, the same can be achieved via direct cash transfers such as through PM Kisan programme.
MSPs – a political necessity?
One of the key issues with MSPs is that they distort the production decisions as many farmers grow wheat because of the assured returns on its cultivation. This leads to overproduction of wheat in the country — and this comes at less production of other key fruits, vegetables and pulses. Luckily, most states have achieved some success in their attempts at crops diversification. However, MSPs are bound to distort production decisions, more so in states such as Punjab where excessive subsidies on power have resulted in inefficient and environmentally unsustainable cultivation.
That MSPs will remain has been stated by the government repeatedly — and this makes sense given that there is limited to no consensus on the extension of cash transfers as the prime instrument of welfare delivery. Therefore, the government will have to continue to procure food grains and the system will continue.
MSPs and inflation
There is another side to MSPs, and one that is not discussed adequately. It pertains to the impact of MSPs on inflation in India. India's Consumer Price Index comprises mostly food and fuel. Therefore, there is potential of sustained increases in MSPs resulting in an increase in overall CPI Inflation. This increase in inflation creates a political problem for governments as they are pushed to further increase MSPs in order to ensure farmers can keep up with the rising prices, and the cycle continues.
That this issue is not discussed much is very surprising given the high importance of food in determining overall inflation. Moreover, many even ignore the critical role played by MSPs while talking about India's monetary policy. This is strange as the story of an increase in MSPs subsequently leading to an increase in CPI inflation followed by the inflationary spiral does not seem new by any standards. India experienced precisely this from the late 2000s which ultimately led to persistent high inflation throughout 2011-13. This issue has been empirically explored repeatedly, including in a recent presentation at EGROW foundation jointly with Dr Surjit S Bhalla. For every 10 per cent increase in MSPs, inflation increases by 1.8% as per our results.
This is precisely why we must be cautious regarding MSP hikes as an increase in MSPs tends to have an impact on food inflation which is well beyond the control of monetary policy or the RBI. A cautious approach is even more important given the situation of the pandemic where supply disruptions are already causing significant price pressures across the world. Add to this the synchronised opening of economies and risks of overheating in certain parts of the world.
Indeed, there will be pressures from various special interest groups seeking higher MSPs. However, the government should avoid the temptation of hiking MSPs at a fast pace as doing so will result in a repeat of high inflation years where India's inflation was increasing even as it was decreasing everywhere else in the world.
Given that there are risks of inflation being closer to the upper end of RBI's inflation tolerance band, perhaps a modest 2 percent hike will not add to overall inflation. So far, the government has done well to restrict MSP hikes that are difficult to reverse and tend to have prolonged effects on India's inflationary impulses but the same should be continued for the next few years to gradually let inflation get back towards 4 percent.
Even as we continue with modest MSP hikes for now, ultimately government will have to assess whether high MSPs are worth it given that only 6 percent of farmers receive it. Perhaps the costs associated with the same are a lot higher given its impact on cultivation decisions or on inflation and this is why the present government has been extremely cautious with MSP hikes since 2014 while looking at alternative ways to provide income support to farmers.
(Follow Money9 for latest Personal finance stories and Market Updates)