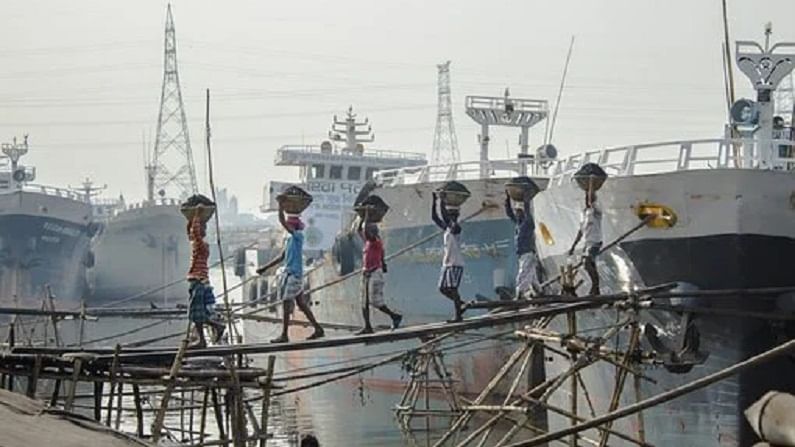 Coal availability reports of the Central Electricity Authority (CEA) for the April to August period only hint at incipient trouble.
The coal shortage at thermal power plants seems inexplicable. Coal availability reports of the Central Electricity Authority (CEA) for the April to August period only hint at incipient trouble. Power plants consumed 287.7 million tonnes during that period. This is slightly more than their receipts of 272 million tonnes of domestic and imported coal.
The power producers had begun the financial year in April with an opening stock of 32 million tonnes. They closed August with about half that quantity. During August 2019, the closing stock was nearly double the quantity.
Has there been a surge in power demand this year?
The economy is recovering but GDP is expected to be only slightly larger than it was in pre-pandemic 2019-20. Power demand between April and August was 594 billion units (BU), nearly all of which was met. Thermal power generation at 465 BU was slightly higher than in the same period two years ago.
During a review meeting in the first week of September, the power minister said there was a 15 percent increase in electricity demand in August over August 2019. The share of thermal power generation had increased by 21 percent, he said. A committee was formed to monitor coal stocks at the power plants. Coal India Limited (CIL) which accounts for more than 80 percent of the country's coal production was told to stick to targets and ramp up production. It was also directed to monitor the loading of rakes daily. Stocks had to be built up at power plants, the minister said, to avoid disruption during the foggy winter months.
Power producers with captive coal mines were instructed to ramp up production. There was talk of disincentives for failure to comply.
Curiously, in its annual report for the last financial year that ended in March, CIL was not keen on adding to inventories at its mines. It had pushed the deadline for achieving one billion tonnes of production to 2023-24. The earlier deadline was 2019-20, which was set five years ago. CIL said it would try and achieve the target on 'best effort basis" which perhaps meant it would not try too hard. It cited projections of low demand from the power sector and accumulated pit head stocks. The coal ministry would hold a review meeting, it said, to review progress on the programme in order not to commit money wastefully to idle inventories which could deteriorate in quality over time and face the risk of fires and pilferage. Further additions to coal stocks with power plants would result in enlarging the amount of trade receivables, it said. The dues of power plants to CIL had increased from Rs 16,200 cr at the end of March 2020 to Rs 21,600 cr a year later.
The reports do not suggest that coal producers were short supplying the power plants. Both CIL and Singareni Collieries Company Limited (SCCL), another public sector company in which the Telangana government holds 51 percent stake, had met 90 percent of their supply target for three out of the first five months of this year. During the remaining two months, they had achieved around 85 percent. This was better than their performance during the corresponding period two years ago.
Between April and September, CIL produced 250 million tonnes and despatched 307 million tonnes (including to cement and steel plants). This was better than the performance during the same period in 2019, when output was 241 million tonnes and despatches 276 million tonnes.
At the India Energy Exchange, the spot prices for power have averaged between Rs 3.70 a unit in April and Rs 4.40 a unit in September. They touched a high of Rs 5.06 in September.
When coal production and despatch are regularly monitored, and tabs are kept on power demand and supply one wonders why the alarm did not go off earlier and some power plants were left with little or no stocks. There should have been no need for firefighting.
(Follow Money9 for latest Personal finance stories and Market Updates)