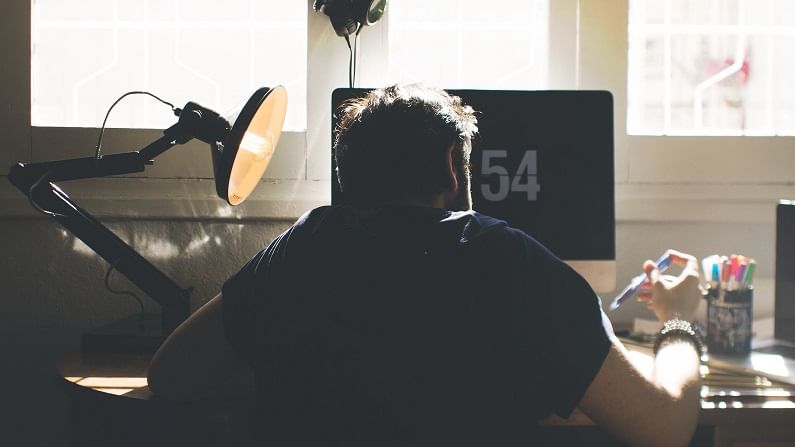 The pandemic will accelerate a few underlying trends – while it will also completely alter the consumption pattern for many households.
Many have not yet recognized that the pandemic will have different implications – some of them will be short-run, some of them may persist for a few years while some may be more lasting than the others.
For instance, in the immediate short-run, or at least during the lockdowns, consumer durable sales were modest. There was a sharp uptick once the lockdown restrictions were lifted – which was followed by a reversion to the modest (or near normal) pre-pandemic levels. The initial uptick was because of the pent-up demand being released once markets were allowed to operate.
Similarly, there will be a tendency to suppress the discretionary demand by those who faced income stress during the pandemic as people revert to build back their savings – while many will be extra cautious and increase their precautionary savings. It is indeed a good idea to save more given the economic uncertainty that the world collectively faced during the pandemic years.
Shift in consumption patterns
Underneath these macro trends, consumption patterns are likely to shift in a big way over the coming years. The biggest transformation will be in terms of the uptake of online purchases. That is, many will begin to adopt digital payments and commerce in a big fashion as most of ecommerce operators were providing their services even when markets were non-operational. Therefore, many of the existing businesses will invariably have to eventually set up a presence online. This will also result in greater formalization of retail trade thereby leading to improved compliance as far as GST collections are concerned. That there will be a faster shift towards ecommerce and digital payments also implies that these sectors will witness significant growth over the coming years.
The other trend to look out for will be of furniture, primarily for home-offices and other electronic equipment's for webex & zoom calls. Whether we like it or not, the pandemic has made work from home feature permanently – albeit to varying degrees. That is, some may work from home for one day a week, while others may visit the office for one day a week. Different nature of jobs & roles will see different combination of office & working from home. This would also mean that companies can cut down on their fixed expenses by maintaining huge office complexes.
Consumer electronics
The transition to digital and office mode is already underway across major the world – while several newer ambitious firms are attempting to adopt 100% virtual operations without a single corporate office. As with electronics, greater use implies faster pace of replacement and therefore we should see the expenditure on consumer electronics increase at least in the short to medium term. This also implies that many may now look for newer homes that are work from home compatible. This was discussed in a previous article in detail.
Another fallout of the big digital push would be a gradual reduction in commercial travel. With most people adopting zoom and webex as the default mode of communications during the pandemic, business travel may take a hit due to heightened risk aversion – and the general inconvenience associated with travel. Online meetings save both time and costs thereby giving productivity a major leg-up. Only significantly important meetings may still continue post the pandemic as MNCs recognize the prospects of saving costs by continuing with digital meetings.
Leisure activities
The other big increase in consumption would be for leisure activities once people have built adequate buffers – that is, when their savings recover to the pre-pandemic levels. For those with little to no income stress, they may immediately begin to travel and go out for dinners, invest on self-help or learn a new skill as a mechanism to unwind. The best example of this is the fact that post unlocking, people landed up at Shimla and Dehradun along with other hill stations resulting in no available bookings at resorts in most popular tourist destinations. This trend will accelerate and we should see a pick up in travel expenditure across the world during the post pandemic years.
The interesting part here is that for travel and tourism, on one side we may see business tourism reduce significantly while on the other leisure tourism will increase substantially. Both of these will have the exact opposite impact on demand for tourism and businesses built solely on the basis of business tourism may have to revisit their model. Even in the real estate sector, residential real estate sector seems to be picking up while commercial real estate is still lagging. Some of these trends will play out over a longer period of time and the pandemic will represent a structural transformation of several businesses as consumers change their consumption pattern over the coming years.
So far, there is some evidence of a change in consumption pattern based on high-frequency consumption indicators for consumers in advanced economies. However, a similar data is not yet freely available for India. Nevertheless, if these trends continue, then India will also see a similar change in consumption pattern over the next several years. The pandemic will accelerate a few underlying trends – while it will also completely alter the consumption pattern for many households. Businesses may thus do well to rapidly adapt to ensure their viability over the coming few years.
(Follow Money9 for latest Personal finance stories and Market Updates)