Home loan demands were highest in key residential markets
Highest demand for home loans were seen in key residential markets of Bengaluru, Delhi, Hyderabad, Mumbai and Pune.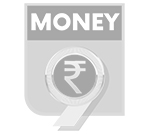 The love for buying property continues to rule the Indian heartland with as many as 38% prospective property buyers preferring to take home loans in the range of Rs 30 lakh to 1 crore and above category with highest demand generating in cities like Bengaluru, Delhi, Mumbai, Hyderabad and Pune, Magicbricks, website for property buyers & sellers, said in a report.
"Nearly 38% consumers want to take a home loan ranging between Rs 30 lakh and Rs 1 crore, indicating the demand revival towards mid and high-range homes for multiple reasons like need for an extra room due to Work From Home (WFH), reduction in circle rates, stamp duty, and low interest rates. About 20% prospective home buyers are planning to borrow a home loan between Rs 50 lakh and Rs 1 crore and above," the report noted.
It said the average loan price search on the website is around Rs 34 lakh.
Other property trends gaining traction among buyers include Loan Against property (LAP) and Balance Transfer. Here's a quick glance at LAP amount searched in key cities of India:
Hyderabad – Rs 35 lakh
Delhi-NCR – Rs 45 lakh
Mumbai – Rs 50 lakh
Kolkata – Rs 50 lakh
Bengaluru – Rs 70 lakh
Average balance transfer amount searched are as follows:
Bengaluru – Rs 60 lakh
Delhi-NDR – Rs 35 lakh
Pune – Rs 32 lakh
Hyderabad – Rs 40 lakh
Mumbai – Rs 80 lakh
Many banks are offering interest rates below 7% on home loans after the Reserve Bank of India (RBI) kept the repo rate unchanged at 4% in the recent policy review meeting.