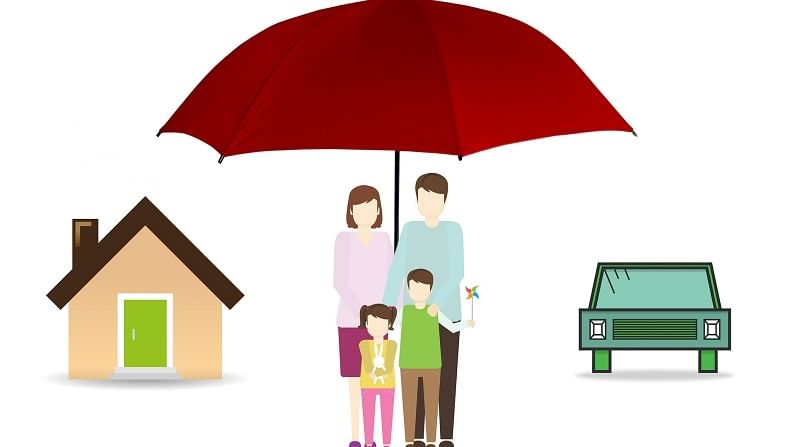 Each one of us aspires for a happy Life and works hard toward achieving the same. However, there are uncertainties around and as it is said, in case GOD has a different plan for you, that will prevail.
While one cannot avoid or keep uncertainties away, it is possible to reduce or minimize the implications or impact of uncertainties related to human life, which primarily could be Death, Disability or Disease. While nothing can compensate emotional losses, financial losses can be compensated to an extent using insurance policies. What you need to do is to plan well. What you are buy should be keeping in mind the uncertainty you want to protect your loved ones from.
There is no substitute for pure protection insurance policies, that pays upon death of insured or say a mediclaim insurance policy that compensates the covered hospitalization expenses.
You can also look for a critical illness policy which provides you a fixed sum on specified critical illnesses to top up your mediclaim policy for expenses over and above the hospitalization expenses
Apart from a term or a critical illness policy, Life Insurance policies can also come handy when it comes to securing long term savings for specific life goals, beyond pure risk cover. For example, a child will go to college at age 17 and for higher education at age 21 or 22. Life insurance plans can help you achieve such an objective without subjectivity. You can create a decent corpus that enables availability of funds for admission to a decent college and to handle an undesirable scenario to meet the expenses even if the parent was not around.
Before you buy any insurance policy, it is important to define the objective for which you want to buy an insurance plan. If you are buying a term plan, try getting a total cover of at least 10 times your annual income so that in case of an eventuality, the amount available to your family is adequate to generate income for them to survive without any compromise in the lifestyle for next 12 to 15 years. You should ideally look at a term plan that covers you up to age 60/65, i.e., matching your retirement age. The longer the duration of term plan, costlier it gets.
If you are buying a savings plan, make sure the policy term meets the target date of your financial goal for which you are buying the plan.
Insurance saving plans can be fully guaranteed or fully non-guaranteed or combination of two. You need to choose an appropriate plan that best fits your need. For example, you need a lump sum for your daughter's marriage or a sum at disposal when you retire, you need a product that pays a lump sum whereas if you are looking for a regular income post retirement, you may evaluate income plans.
The product type depends upon your risk appetite:
◦ If you are risk averse and happy with guaranteed returns, you can choose what is called a 'Non-Participating" savings product. The benefit illustration of such a product will show you what you pay and what you get.
◦ If you are okay with variable return with a minimum guarantee, you can look at 'Participating products' – these products contain bonuses which are non-guaranteed and vary based on the performance of the insurer.
◦ If you are an aggressive investor, you may look at market linked plans also, popularly known as ULIPs. Such products are unbundled offering where cost of investment and insurance is shown separately
Best way to compare benefits of non-guaranteed products is to look at what you pay and what you get @4% and one @8% gross investment return.
The benefit Illustration is the most important document to understand the product and its benefits
Just remember the following mantra:
1. Term plan to secure family in case of untimely death – get it 10 times of your annual income
2. Saving plans to secure financial milestones like Retirement, Kid's education, marriage, or other aspirations/events that require money – plan for each milestone separately for better control
3. Tax benefits can enhance the value of the plan you buy
(The author is Appointed Actuary & Chief Risk Officer at Future Generali India Life Insurance; views expressed are personal)