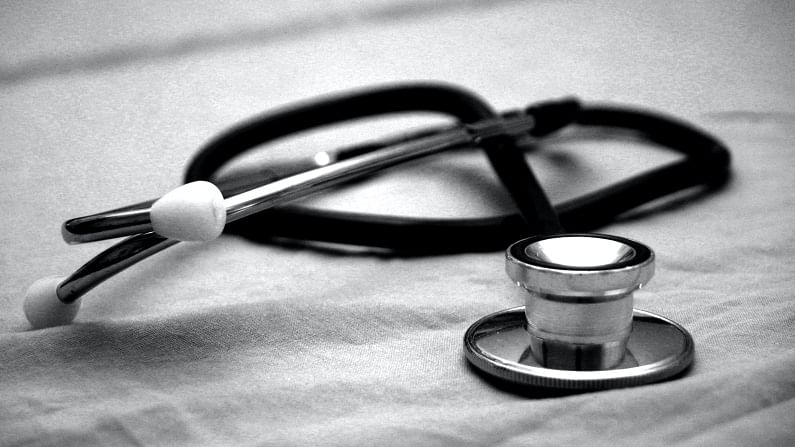 When providing group health cover to employees, it is the responsibility of the employers to make sure that the group health insurance cover is well equipped to provide adequate coverage for latest procedures
Since the onset of Covid-19 in India – around January 2020 – we all have been collectively facing some of the toughest times we have ever seen in our lives. The pandemic has taught us all numerous lessons with the most important being – staying financially safe and secured against any unforeseen circumstances is what matters the most. And one of the most efficient and affordable ways of staying financially secured against unprecedented situations like Covid-19 is buying health and life insurance. Interestingly, in the last 15 months, the sale of life and health insurance policies has increased by over 50% across various segments. People have started to realise that only health insurance can help them afford the treatment they need and meet the financial needs of their families in case of any unfortunate event.
Talking about health insurance in particular, not just individual or family-floater health policies have started to gain traction. In fact, there has also been an increase in demand for group health covers as well with more and more companies rushing towards covering their employees under an adequate health insurance policy. Apart from making decent provisions of vaccination drives for employees and families, organisations are also making sure to cover their employees under a company provided group health cover. Even the insurance regulator – IRDAI through a circular issued in April 2020 advised all industrial and commercial establishments, workplaces, offices etc. to put in place arrangements for the implementation of Standard Operating Procedure. Apart from following social distancing norms, medical insurance for the employees is now mandatory. The regulator believes, apart from the regular benefits of employee welfare and retention, the step will also ensure the distribution of health insurance benefits over a large population.
Increasing need for group health policies
The Covid-19 pandemic made us realise the importance of health insurance in a way like never before. With hospital bills for treatment of coronavirus infection running into several lakhs, it is not possible for everyone to pay the healthcare bills from their own pocket and under such a situation the only option they are left with is asking for money from friends and family. While the present circumstances are enough to prove how important health insurance is each one, it is not always important that everyone can afford a health cover. People with limited income and resources look upon their employers for providing them an adequate health insurance cover to meet their healthcare needs. Moreover, providing health insurance covers for employees not only help employers in enhancing the productivity of employees but also boost their morale – much needed during the on-going work-from-home situation.
Benefits of providing health cover to employees
Health insurance cover for employees is an excellent employee retention tool, as most employees tend to be more loyal towards their employers who take care of their well-being. Giving employees a health insurance policy, which also includes wellness benefits, makes it easier for companies to hire and retain talent. Talking about other benefits to the employers, group health insurance plans are comparatively much cheaper than retail health insurance as on an average, group health plans are 50% cheaper (per person) than retail health insurance. Moreover, most employer provided group health covers also provide coverage to immediate family members including spouse, children and parents – giving employees utmost peace of mind. Moreover, parent cover in GMC policies is tremendously useful, as senior citizens find it hard to buy retail health insurance at a reasonable price. Parent cover in GMC policies covers pre-existing diseases and can be active from Day-1 that allows for additional peace of mind.
Choosing the right cover for employees
Caring for the wellness of your hardworking employees must start with covering them under the right group medical cover. With rapid advancements in healthcare industry, the medical staff in order to provide the best possible treatment to the patients are practicing new and innovative treatment methods. When providing group health cover to employees, it is the responsibility of the employers to make sure that the group health insurance cover is well equipped to provide adequate coverage for latest procedures. This will help employees take maximum benefits of the cover offered without spending much from own pocket. One of the key aspects to consider when evaluating the right cover for the employees is choosing adequate sum insured. During the first and second wave of Covid-19, we saw that once a family member is affected by Covid-19, the chances of other family members too being infected are quite high. To meet multiple hospitalisation within a policy year, it is important to provide a coverage up to Rs 5 Lakh at least.
In addition, it is important to provide on-demand access to digital records to the employees as it helps to quickly evaluate a patient's health status in times of emergency. Furthermore, make sure the offered group health policy covers the employees for maternity benefits. Maternity cover is one of the most crucial elements of an employer provided group health policy. In conclusion, employers must cover their employees in plans that do not have mandatory co-payment clause, and sub-limits on room-rent and specific procedures.
(The author is Head-Corporate Insurance, Policybazaar.com; views expressed are personal)
(Follow Money9 for latest Personal finance stories and Market Updates)