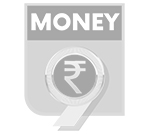 Representative Image (Pixabay)
Non-life insurers stung by high claim ratios due to coronavirus have started raising premium by as high as 20-25% for corporates offering group insurance to their employees. With the rise in the number of claims due to the ongoing pandemic insurers are either charging higher premium or curtailing benefits such as introducing co-payment for parents, to keep costs under control.
Nikhil Apte, Chief Product Officer -Product Factory (Health Insurance), Royal Sundaram General Insurance, said, "This time due to the increase in severity of cases for Covid hospitalisation due to increased oxygen demand and life-saving anti-virals, the claims costs in the second wave is increasing even for younger employees. This is likely to put pressure on insurance companies to increase premium as covid is set to affect 2021-22 also."
S. K. Sethi, director and founder, RIA Insurance Brokers, said, "There can be an increase in group health insurance premium rates this year because of two reasons. The first is a mental illness that is going to be included as directed by IRDAI last year. The second can be because of a number of claims filed during the year."
India's daily new cases are showing a rising trend and a total 2,59,170 new cases were registered in a span of 24 hours. Maharashtra has reported the highest daily new cases at 58,924. It is followed by Uttar Pradesh with 28,211 while Delhi reported 23,686 new cases. India's total active caseload has reached 20,31,977 and now comprises 13.26% of the country's total infections. A net increase of 1,02,648 cases recorded in the total active caseload in a day.
Insurance companies are worried about the impact of this massive rise in Covid claims on their loss ratios, as it has impacted both retail and group policies. Apte added, "Insurance companies are underwriting carefully, as the pandemic may continue affecting claim ratios."