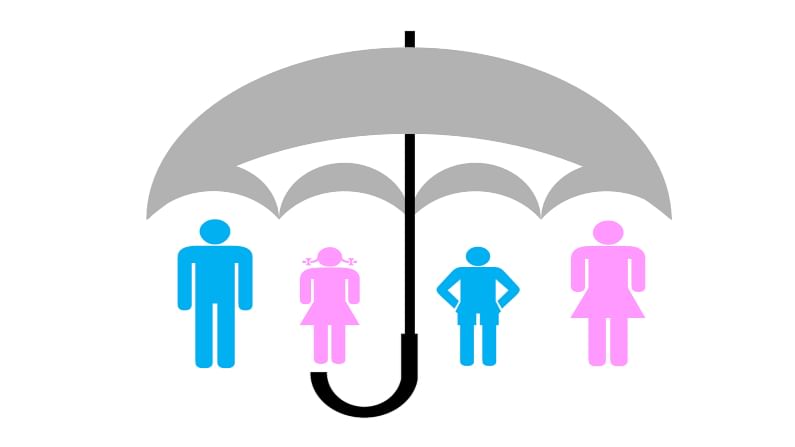 Representative Image (Pixabay)
Most experts on financial management advise individuals to save for emergencies, life goals/purchases and wealth building. In general we save for the future that is unpredictable. Further, few saving goals can be laid out clearly whereas most evolve as one progress's through various life stages.
Insurance in its purest form is protection against the risks due to certain but unpredictable events that have an adverse effect on the financial standing of an individual or one's family. Depending on the type of risk insurance is broadly categorized into – life, health and general insurance.
While health and general insurance protect you against unexpected expenses due to medical emergencies and loss/damage of assets; Life Insurance provides financial protection against the risk of untimely death of a bread winner. Life insurance also offers solution against the risk of living too long, i.e. can offer protection against the loss of income during retirement years. In addition life insurance plans can also come with a savings component that provides the double benefit of protection and disciplined saving.
Even with the emergency funds saved the exact financial impact of an unforeseen event cannot be predicted. Some of risks have the ability to derail one's financial standing and can even catapult a family into financial distress. Having a good insurance plan thus ensures that the financial loss due to a covered risk is taken care of by the insurance company and does not deter the current financial health. Thus, many experts believe that being adequately insured is the foundation of a healthy financial plan.
Importance of need analysis: While drafting your insurance and savings plan a through need analysis is needed based on one's current financial status, expenses, future goals, liabilities and dependencies. A proper need analysis helps an individual understand the extent of insurance one needs and also the amount of funds that can be secured for future savings.
Insurance plans for future goals and savings: As mentioned earlier Insurance plans can also have a savings component attached to along with the life cover that can be used for planning and savings goal.
1) Endowment Plans: These plans are best suited for long term savings goals and are considered one of the most secure long term investments available in the market. Some endowment plans also come with a guaranteed return promise that helps the customer create clear goals for the future.
2) Money Back Plans: Most insurance plans are for a long term. If the one wishes to have the option of more liquidity for short term goals and needs, one can opt for the money back insurance plans that provide a survival benefit at regular intervals during the policy term of the insurance plan.
3) ULIP: For the ones looking for higher returns, unit linked insurance plans provide the option of investing in the market instruments. Depending on the risk appetite the customer can choose between various combinations of funds available including government bonds and equities.
4) Annuity: Annuity plans help for retirement savings. There are different types of Annuity that one can select from depending on one's need like Lifelong Income, Multiple Options, Joint Life and immediate or deferred income.
(The author is MD & CEO, Shriram Life Insurance. Views expressed are personal)
(Follow Money9 for latest Personal finance stories and Market Updates)