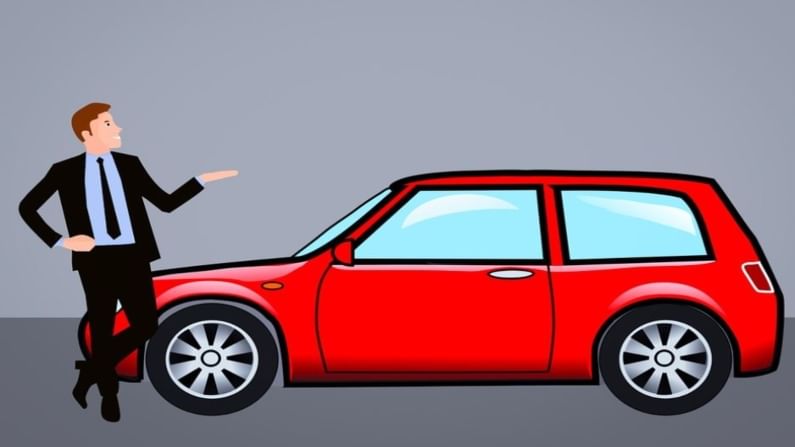 Also called bumper-to-bumper car insurance, zero-dep is an add-on to the comprehensive car policy. Representative Image (Pixabay)
Who does not want a fancy car? But, the loss of value of a car the moment it steps out of the showroom is disheartening, more so in case of a car insurance. Insurance works on the principle of indemnity, that is, the insurer compensates the policyholder only for the genuine economic loss. This is why depreciation is deducted from the value of the car before settling the insurance claim. However, there is an add-on–zero depreciation cover — that can protect the value of your car against depreciation.
Also called bumper-to-bumper car insurance, zero-dep is an add-on to the comprehensive car policy. This cover ensures that you get the complete coverage. The insurer bears almost full cost to repair your car or replace the damaged parts.
"Suppose there is a car within age range of say three to four years, and the depreciation rate currently applicable on metal parts is 25%.  So, if the door of such car is damaged, which cannot be repaired and is agreed for replacement, then the applicable depreciation for 25% on that replacement part cost (car door – metal in this case) shall be deductible.  Now in case you have depreciation cover add-on opted under policy then such applicable depreciation will not be deducted from claim amount.  Depreciation schedule is mentioned in the policy wordings of each insurer," said Gurdeep Singh Batra, Head – Retail Underwriting, Bajaj Allianz General Insurance.
Who should buy zero-dep?
If you have a brand-new car, you should definitely get the zero-dep cover. People who have recently learned driving should also consider having it.
"Policyholders are often baffled by the amount of money they need to spend during a claim even after having insurance, due to depreciation. Having a zero-depreciation cover is heavily valuable in such situations. In the unfortunate even of an accident, not having the zero-dep cover can set you back by thousands or even tens of thousands of rupees. But if you have the zero-dep cover, you can rest easy as most of the repair cost will be covered by the insurance company," said Vivek Chaturvedi, Chief Marketing Officer and Head of Direct (online) Sales at Digit Insurance.
Note that zero-dep cover is applicable only for cars up to five-year-old.
"After five years, the value of the car will already have been depreciated by 70-80%. It is not viable to offer this cover to older cars. We advise people to buy this add-on the moment they purchase the new car," said Ravinder Kumar, founder and CEO, WIMWIsure, an AI-enabled insurance services platform.
Key things to note
You may have to shell out at least 30-40% more in premium to add this cover to your comprehensive policy. The percentage varies from one insurer to other. Chaturvedi of Digit Insurance says it is generally 15% over the comprehensive car insurance premium.
Even if it is on the higher side, the zero-dep cover is valuable. Let's understand with an example. If overall repair expenses turn out to be Rs 1 lakh, then Rs 20,000-30,000 depreciation will be deducted upfront in a normal policy due to depreciation. If the premium on your comprehensive  policy is Rs 10,000, then the zero-dep add-on will cost you Rs 3,000-4,000. Needless to say, the value-add is more than the additional premium you are paying for zero-dep," said Kumar.
According to Batra, nearly 70% of car insurance policies at Bajaj Allianz that are being sold for cars age below 5 years are with zero-depreciation or depreciation shield add-on cover.
"Insured is eligible twice for depreciation cover during the policy period of private car. However, tyres and batteries are not covered under this add-on. Besides, when there is a transfer of ownership, the depreciation cover ceases to operate," he said.
Another key point to note is if you have made a claim in the policy year, the insurer may not give it to you on renewal.
"The insurers hold the right to accept or reject your request for zero-dep cover based on your claims history," said Kumar of WIMWIsure.
(Follow Money9 for latest Personal finance stories and Market Updates)