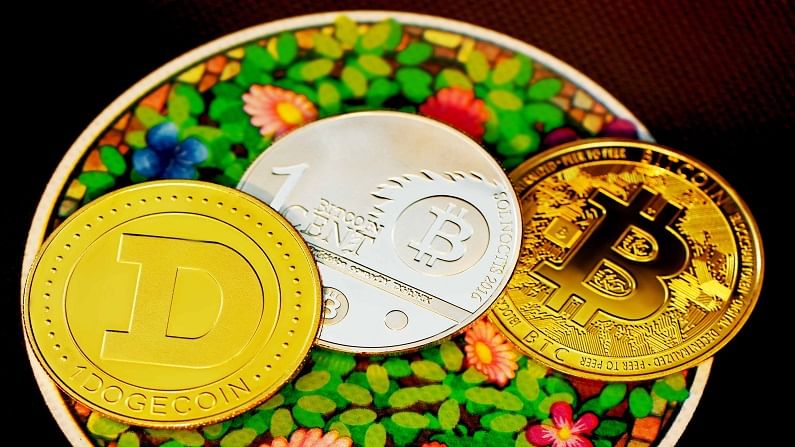 This comes amid the government's plans to introduce the Cryptocurrency and Regulation of Official Digital Currency Bill 2021 in the ongoing winter session of parliament. The Bill seeks to ban all but a few private cryptocurrencies to promote underlying technologies while allowing an official digital currency by RBI. 
Even as the Bill to regulate cryptocurrencies is awaited , private banks have started cautioning their customers about the risks involved in this asset class, according to a report in The Economic Times.
HDFC Bank, Axis Bank and ICICI Bank have been sending mails to customers highlighting the risks in crypto assets, the report said, adding that the move by private lenders comes amid the advertisement blitzkrieg by crypt exchanges to lure investors which has invited criticism from multiple quarters.
Axis Bank managing director Amitabh Chaudhry is quoted as saying that nothing more than advising customers is possible because ultimately it is depositors' money.
He said banks are doing their best but the speed and size of transactions are so high. He noted that the commercials seem to indicate that investment in crypto assets is like a deposit and one particular advertisement said returns are four times that of a fixed deposit.
The Reserve Bank of India (RBI) has been advocating for an outright ban on cryptocurrencies saying that these pose serious risks to the financial stability.
Centre may ban virtual currencies
The Centre is yet to make a decision on use and transaction in virtual currencies. Reports have said that the Centre is planning a legislation that will enable regulation of crypto asset trading. It may, however, ban use of virtual currencies for payments and transactions and disallow exchanges to actively solicit customers.
The Bill to regulate cryptocurrencies may be introduced in the winter session of Parliament.
Crypto exchanges reintroduced their services in India after the Supreme Court quashed an RBI circular, raising concerns about providing services to crypto exchanges, the Economic Times report said.
Shashi Jha, head of legal & compliance at WazirX, a cryptocurrency exchange, is quoted as saying in the report that banks are reluctant to provide banking access for integration with crypto exchanges in India.
According to the report, several exchanges claimed that the way banks are operating creates "unnecessary" hurdles for both exchanges and investors.
The total investment by Indians in crypto assets is estimated at around $6 billion. But the RBI governor had said that the number of cryptocurrency accounts in India looked inflated and a bulk of them have invested only about Rs 1,000 each in cryptocurrencies.
It is also flagged that in case of chaos in the crypto market and small investors will lose money and the government and the regulator would find themselves at the receiving end of public criticism.
Meanwhile, following concerns expressed by the government and the parliamentary panel on finance about advertising by players in the crypto space, a handful of crypto exchanges and one intermediary last week decided not to release new commercials in print, TV or radio.
The Blockchain and Crypto Asset Committee, an arm of the Internet and Mobile Association of India, took this decision. While some players prefer to wait till there is clear understanding on what is acceptable and what is not, while some others think their ads are subtle enough.