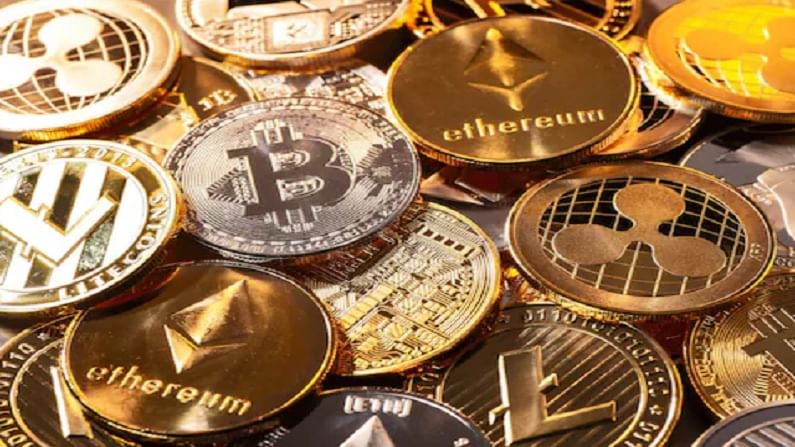 In terms of ranking, all the cryptocurrencies remained in the same position.
Six of the top ten cryptocurrencies were trading in green in the last 24 hours, with the world's oldest and largest cryptocurrency, Bitcoin, showing the highest gain of 3.75% at $60,724.26. While Solana declined by 2.80% to $203.91. Ethereum, the second-largest token, rose by 1.83% to $4,160.65 on Wednesday. Polkadot and XRP inclined by 1.65% and 1.50% to $44.80 and $1.12 respectively. Dogecoin slumped by 1.68% to $0.25. In terms of ranking, all the cryptocurrencies remained in the same position.
Cryptocurrency prices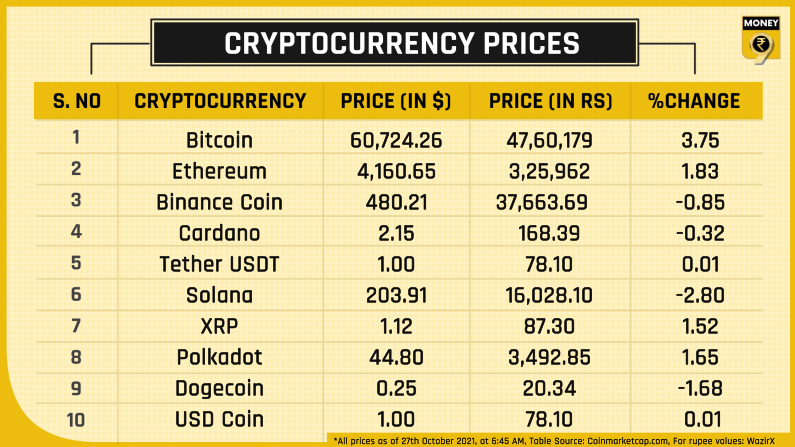 Tesla gears up for second innings in crypto payments
In its third quarter earnings release today, Tesla hinted that it could start transacting in cryptocurrencies for its products and services in the future. The electric car maker is hell bent on crypto payments, as it has bought an aggregate of $1.5 billion worth of Bitcoin in the nine months ending on September 30.
The company in its release added that during the three months ended March 31, 2021, the company accepted Bitcoin as payment for sales of certain products in specified regions, subject to applicable laws and suspended this practice in May 2021.
Indian expats turn to crypto to remit money
Recently many Indian expats are increasingly experimenting with cryptocurrencies to remit money to their families back home and save on commissions charged by wire transfer companies and other middlemen.
According to industry trackers, the sudden surge in crypto investments even in smaller towns across India has also led to people exploring various issues.
They also said that Indians are warming up to crypto assets as well as decentralised finance, remittances through cryptocurrencies are only set to increase as transferring smaller amounts can be expensive through the traditional services.
Indian remittances are pegged at $80 billion which are transferred primarily through banking or other financials.
Sindh high court in Pakistan wants government to draw cryptocurrency regulation
The Sindh high court in Pakistan wanted the government to draw a cryptocurrency regulatory framework within the next three months.
It has also advised the government to seek suggestions from all stakeholders including IT ministers Securities and Exchange Commission of Pakistan (SECP) and the State Bank of Pakistan (SBP).
The decision to have a regulatory framework for cryptocurrencies comes on the back of booming crypto trading in Pakistan, which was ranked 3rd according to chainalysis global crypto adoption index.
(Follow Money9 for latest Personal finance stories and Market Updates)