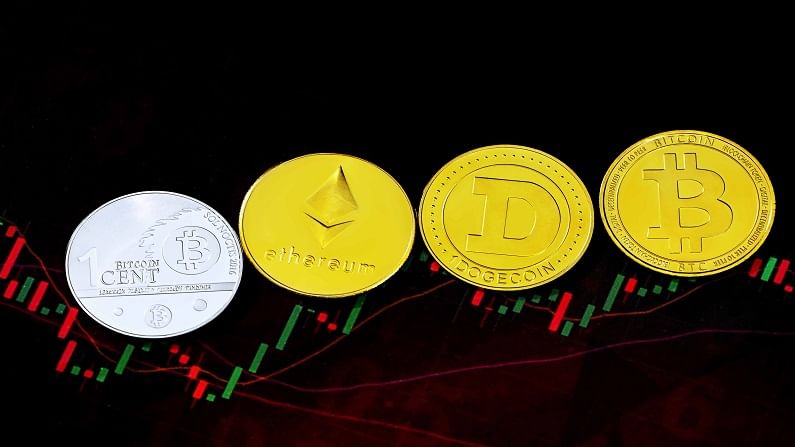 In terms of ranking, all the cryptocurrencies retained their previous slots.
The second-largest token Ethereum added 3.40% to $4,775.03, while Binance Coin advanced 2.25% to $630.91. Nine of the top ten cryptocurrencies were trading in the green on Friday. The world's oldest and largest cryptocurrency Bitcoin showed an increase of 0.47% to $64,925.63.
Dogecoin climbed 1.79% to $0.26. Similarly, Solana rose 1.59% to $233.95 and Polkadot rose 1.15% to $46.89. Among other virtual currencies in the top-10 list, Cardano dropped 1.39% to $2.07.
In terms of ranking, all the cryptocurrencies retained their previous slots.
Cryptocurrency prices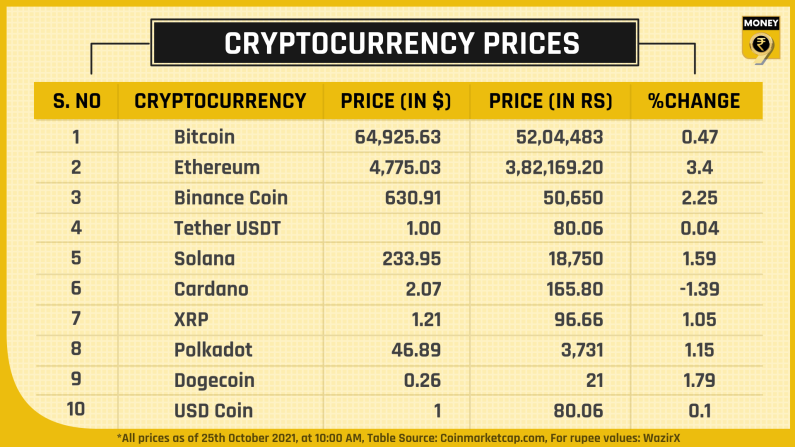 RBI governor raises alarms on cryptocurrencies
The Reserve Bank of India (RBI) governor Shaktikanta Das on Wednesday, said that the country's ostensible demand and publicised interest in crypto currencies are likely exaggerated and potentially a marketing ploy to lure more people to an asset class which is yet to be approved by the regulator.
He further reiterated his concerns over the financial instability such could investments could cause and added that the recommendations were being actively looked at by the government. Also, about 70% of the investors or even more have invested, have invested about Rs 1,000 to Rs 3,000, he added.
In the last couple of months, Indian investments in cryptocurrencies hit the $10 billion mark. At present, 105 million citizens or 7.9% of Indians, have invested in cryptocurrencies through Indian exchanges, as per data compiled by CREBACO.
Crypto players likely to meet government officials today
Several crypto based companies like CoinSwitch Kuber, Coin DCX, WazirX, and Crypto Assets Council (BACC) among others will be a part of the meeting.
The agenda of the meeting would be on "Hearing of views of Associations and industry experts on the subject 'CryptoFinance: Opportunities and Challenges".
According to reports, the political and industrial biggies are expected to discuss at length, the impact cryptocurrencies can have on the Indian currency and the overall economy.
(Follow Money9 for latest Personal finance stories and Market Updates)