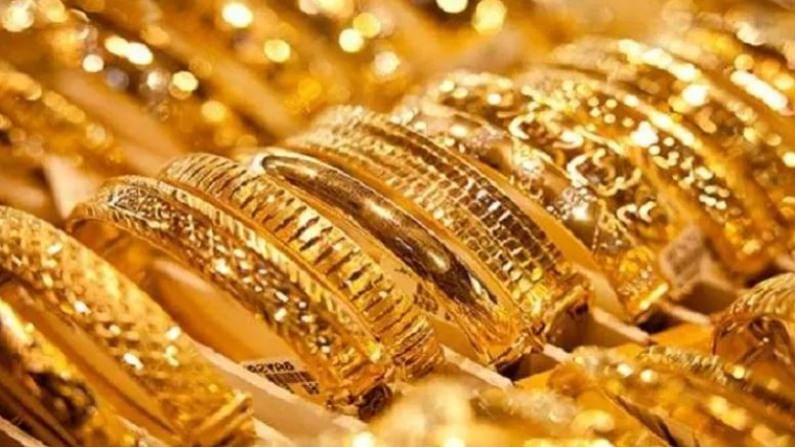 Imports of the yellow metal had plunged to $688 million (Rs 5,209 crore) in Q1 of FY21.
Gold and silver on traded almost flat on July 26 in early trade. The prices remained flat compared to the previous day's trade. Gold price on July 26 was at Rs 47,927 per 10 grams following muted trend in international spot prices. In the previous trade, the precious metal had closed at Rs 47,922 per 10 grams, according to the rate of Indian Bullion and Jewellers Association (IBJA).
Price of 22 carat gold is Rs 43,900 per 10 grams against Rs 43,897 on July 23. Gold and silver were almost flat in the international markets on July 23.
"Gold and silver showed a small down movement on Monday. On the Multi-Commodity Exchange (MCX), August gold contracts closed slightly lower by 0.21% at Rs 47,534 for 10 grams. Gold and silver are giving some pullback signal on the daily chart," said Amit Khare, assistant vice-president, research commodities, Ganganagar Commodities Ltd.
Silver became cheaper by Rs 75 to Rs 67,270 per kg in early trade from Rs 67,345 per kg in the previous trade on July 23.
"Gold has now started trading below $1,800 and bulls are missing out the control gradually as the counter is making higher lower every passing day. Dollar strengthening and absence of any fresh fundamental news are signally some sell off in precious metal," said Sandeep Matta, founder, TRADEIT Investment Advisor.
Gold imports
Gold imports jumped more than 11 times to $7.9 billion (Rs 58,573) crore during the April-June quarter of FY22, the high number being attributed to the low base effect in the wake of the Covid-19 pandemic, according to Union commerce ministry data.
Imports of the yellow metal had plunged to $688 million (Rs 5,209 crore) in Q1 of FY21.
Silver imports, however, dipped by almost 94% per cent to $39.4 million in Q1 of the current financial year.
Significant increase in gold imports has led to widening of the trade deficit about $31 billion in April-June quarter this year. The difference between imports and exports is called trade deficit.
India is the largest importer of gold, which mainly caters to the demand of the jewellery industry. In volume terms, the country imports approximately 900-1000 tonnes of gold annually.
(Follow Money9 for latest Personal finance stories and Market Updates)