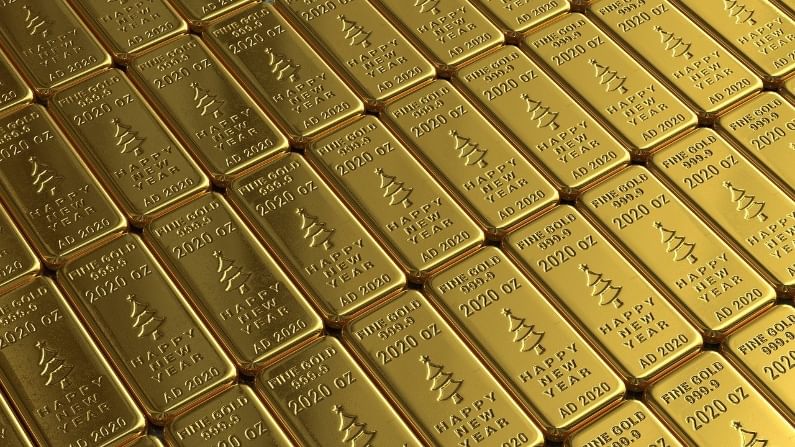 Silver was traded at Rs 66,680/kg on Tuesday, up by Rs 192 from Tuesday's trading price.
The Indian bullion market was trading in the positive zone on Tuesday in early sessions. Both gold and silver price were a bit high on November 16. The 24-carat variant of the yellow metal was trading at Rs 49,439/10 gm, up by Rs 276/10 gm from the previous day's price of Rs 49,163/10 gm, according to rates provided by the Indian Bullion and Jewellers Association (IBJA). The price of 22-carat gold was at Rs 45,286/10 gm, up by Rs 253 from previous day's rate of Rs 45,033/10 gm.
"The rising US treasury yields and increasing inflation is continuously putting pressure on gold prices and capping the upward move. The outlook of gold is positive, and investors are advised to go long on every correction in gold futures," said Ravi Singh, VP, ShareIndia.
"Gold did poke to another five-month high early on. Some normal profit taking was seen by the shorter-term futures traders today, following recent good price gains." said Amit Khare, AVP research commodities, Ganganagar Commodity Limited.
Silver too up
Like the yellow metal, the white metal was also trading at a high zone compared to the previous day. Silver was trading at Rs 66,680/kg on Tuesday, up by Rs 192 from Tuesday's trading price of Rs 66,488/kg, according to the rate provided by IBJA on Tuesday.
"Gold and silver prices were modestly lower in midday US trading on Monday. Gold and silver bulls remain in technical control amid near-term price uptrends firmly in place. Fears of rising inflationary pressures will probably continue to drive new buying interest of the investors," Khare told Money9.
"As per technical chart overall structure of gold and silver are very positive in nature. Momentum indicator RSI is also indicating the same on daily charts, " added Khare further.