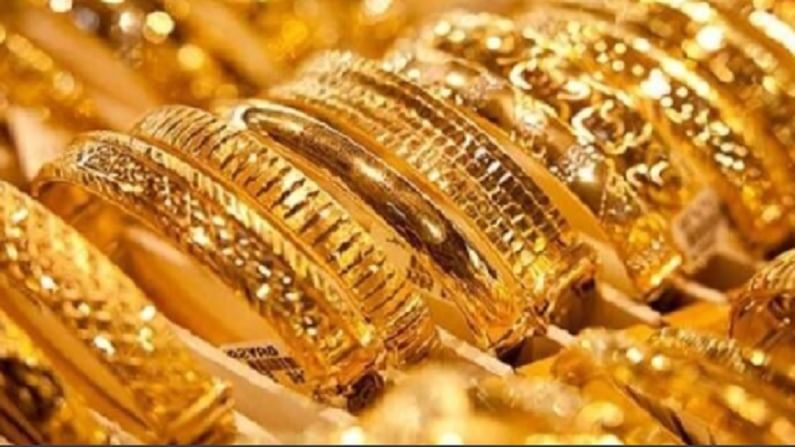 Consumers can start their golden savings journey with a purchase as low as Rs 100 and the tenure depends upon his or her wish.
Investment in gold is traditionally considered one of the best and safest options. Modern technology allows the common man to invest in gold virtually too. Now, India's prominent jewellery brands are coming out with offers to invest in digital gold starting with a small amount of Rs 100 that one can later exchange for gold jewellery. In digital gold, the investor can sell the gold and earn the profit after the maturity period.
But top jewellery brands such as Tanishq and Senco Gold are offering to convert it into physical gold ornaments if the investor wishes.
Tanishq offer
Tanishq offers the investment proposition with SafeGold. It has partnered with SafeGold, a digital gold platform that is organised, transparent and in compliance with all SEBI norms and regulations. Consumers can start their golden savings journey with a purchase as low as Rs 100 and the tenure depends upon his or her wish.
After the tenure, at the time of redemption, the customer can convert his money into physical gold in the form of jewellery at 360 Tanishq retail stores across the country or on Tanishq's official website, the company said in a statement.
Once the customer purchases Tanishq Digital Gold, an equivalent amount of physical gold is stored in his/her name for a period of 10 years with no lock-in period and no limit on the amount purchased. Consumers also have the option of selling digital gold or convert it into ornaments.
The process
The whole process is very simple. You need to log in to Tanishq's official website and login with the credentials and then select the amount or gold weight what you want to invest or buy. Then proceed to pay.
Tanishq Digital Gold is a transparent platform that will help customers acquire 24K pure gold and start their golden savings journey.
"While the demand for traditional forms of buying gold at our retail stores will continue, at the same time, Tanishq is providing an opportunity to new age digital-savvy consumers to make some purchase for their future," said Ajoy Chawla, CEO, Jewellery Division at Titan Company Limited.
Not only Tanishq, Kolkata-based Senco Gold also foray into this segment in September. Senco Gold & Diamonds announced their foray into the Phygital Gold business with the launch of its own online gold transaction platform named DG Gold.
Consumers with a valid PAN Card or Form 61 and a bank account in their names are eligible for DG Gold transaction. They can start their online gold savings journey with a purchase value of as low as Rs 250, informed Suvankar Sen, CEO, Senco gold.
Like Tanishq, Senco Gold also gives consumers the flexibility to convert their online gold purchase into physical gold in the form of jewellery from any of the company outlets at the time of redemption. Consumers can also sell the gold online in the digital form on the DG Gold portal/website as per the current rates anytime.
This is as simple as the Tanishq process. Just visit the DG gold platform and login with the credentials. After logging in, the investor can put any amount higher than or equal to Rs 250 or any volume and checkout for the payment.
Once the payment is done, specific amount of gold will be deposited into your digital locker. Sell or redemption is as simple as this. Just select the amount of gold you plan to sell and proceed.
"The new platform gives our consumers the flexibility to create value and wealth which is secure and simple." said Suvankar Sen, CEO, Senco Gold.
Digital gold
All leading public and private banks are offering this investment option to its customers.
"More and more people are leaning towards this investment avenue as this is really hassle free and easy to operate. Youngsters are now opting for this investment avenue and it is booming," said Nilotpal Banerjee, an investment consultant.
(Follow Money9 for latest Personal finance stories and Market Updates)