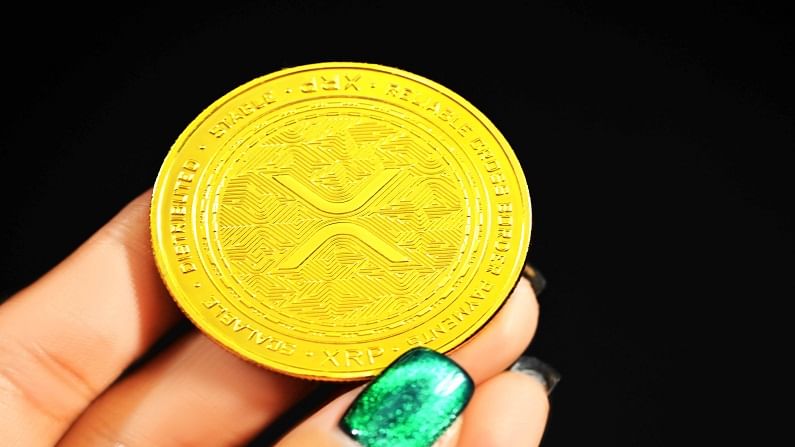 In terms of ranking, Binance Coin moved two spots higher to third, while alt coin Cardano slipped one position lower to fourth. Tether USDT fell two positions lower to fifth. 
Polkadot registered the highest decline of 8.40% to $29.11 in the past 24 hours and has slipped from the ninth to the tenth position. Similarly, XRP slipped 6.40% to $1.06. All the cryptocurrencies were trading in red on September 11. The world's biggest and the oldest cryptocurrency Bitcoin fell by 3.19% to $45,211.09-levels on Saturday, while Ethereum the second-largest virtual token slumped by 5.96% to $3,262.15. Its been a roller coaster for Bitcoin, ever since its rollout faltered in El Salvador.
Cryptocurrency prices
Ukraine joins cryptocurrency bandwagon
Ukraine has passed a law in its parliament Verkhovna Rada that regulates cryptocurrencies and also ensure security of users. However, president Volodymyr Zelenskyy is yet to give the nod.
After Cuba and El Salvador, Ukraine is the latest country to bring a law on cryptocurrencies. But, trading of cryptos were not considered illegal in the country even before the legislation.
Unlike El Salvador, however, the new laws of Ukraine will not allow usage of Bitcoin as a legal tender.
The daily turnover of digital assets of Ukraine is to the tune of nearly $37,000. It is also upbeat about the growing crypto economy in the country.
RBI governor wary on the financial stability of cryptocurrencies
Reserve Bank of India (RBI) governor Shaktikanta Das on Thursday, said that the central bank has been seriously concerned about the financial stability of cryptocurrencies. He has also conveyed the same to the government and is up to them to take calls.
While speaking at an event yesterday, he said that there has to be clarity on cryptocurrency's contribution to the economy.
This is not the first time that Das has voiced his concerns about cryptocurrencies. Back on June 4th, he had reiterated his critical stance on cryptos. Also, with regards to advice to investors, he said that the central bank does not provide investment advice and is up to individual investor's own due diligence and take a call accordingly.
The latest comments come on the back of advanced stages of finalising a national regulation on private cryptocurrencies.
While the central bank has been critical of private cryptocurrencies, however, it has been in favour of bringing out a digital currency. By the end of the year, the RBI may announce some decisions as it is working on this model.
According to data from crypto exchanges, approximately 1.5 crore Indians have invested in cryptocurrencies holding an amount of Rs 15,000 crore, as more and more people are starting to invest. Presently, there are 350 startups operating in the blockchain and crypto space.
(Follow Money9 for latest Personal finance stories and Market Updates)