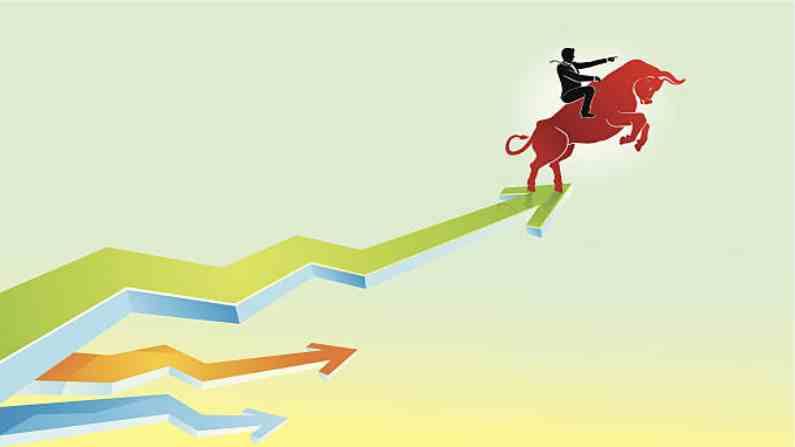 The company aims to ramp up its distribution network appointing 5,000 distributors and sub-stockists.
One of the oldest ayurvedic and OTC Indian brand with a strong portfolio of affordable healthcare, personal and hygiene care products have delivered a multibagger return to investors over the past 10 years. The stock has jumped to 989%, or nearly 11 times, to 838 on September 27, 2021 from Rs 77 on the same day in 2011. This is a smallcap firm Amrutanjan Healthcare (AHCL) which recently got a 'Buy' rating from HDFC Securities.
In the base case scenario, the brokerage sees the fair value of the stock at Rs 900. However, in the bull case scenario, it believes that shares of the company can hit Rs 970, indicating an upside of over 15% from the current market price.
Amrutanjan Pain Balm (Yellow Balm) is the flagship brand of the company. Apart from this, it has been constantly expanding its product portfolio with a range of pain management products (aromatic balms, creams and sprays for headaches, body aches). AHCL also has a presence in premium category products under its sub-brand "Roll-on" and has also launched brand "Relief" which caters to congestion-related issues (cold rubs, nasal inhalers, lozenges and cough syrups).
Financials
Over the years, the company in 2015 had also diversified into sanitary napkins under the brand "Comfy" which has been positioned as an affordable alternative for the larger target audience. "Comfy has been a key revenue growth driver for the company over the last six years. It has recorded revenue growth of a CAGR of 91% over FY15-21. As of FY21, it reported a revenue of Rs 54 crore. Also in 2011, AHCL has acquired Siva's Soft Drink Pvt Ltd along with its flagship pulp-based flavoured fruit drink brand "Fruitnik". Its revenue as on FY21 stood at Rs 17 crore," HDFC Securities said.
Overall, the net profit of the company has grown 19% annually during the past 10 years, while revenue has increased by nearly 12% CAGR during the same period.
Q1FY22 result review
In the midst of the Covid-19 pandemic, Amrutanjan Health care in Q1FY22 reported decent performance. Overall revenues stood at Rs 78 crore which grew by 66% on YoY and fell 16% on a sequential basis while EBITDA stood at Rs 15 crore registering a growth of 44/17% on a YoY/QoQ basis. Consequently, PAT grew 87% on YoY and 18% on QoQ basis.
In OTC division EBIT margin improved by 380 bps on QoQ while the beverage business had generated break-even with positive EBIT margin of 7.9% after a consistent loss for over 7 quarters.
"Going forward, we expect, AHCL to strengthen its beverage business. "Fruitnik" reported highest ever revenue of Rs10.8 crore for the quarter up 1.68x on a YoY basis while sequentially revenue grew by 20%," HDFC Securities said. Shares of the company have increased by 48% since the beginning of the ongoing financial year.
Expanding network
The company aims to ramp up its distribution network appointing 5,000 distributors and sub-stockists. The company also plans to scale up its presence in the e-commerce channel and aims to increase its contribution to 1.3% from around 0.5% currently of overall revenues. In the OTC domestic market as of FY21, segment-wise Head contributed 72.9% followed by Body 7.3%, congestion 2.5%, healthcare and hygiene 1.4% and women's hygiene contributed 16% of overall revenues.
Valuations
Amrutanjan Healthcare's earnings grew at a CAGR 17% FY17-21. "Going forward, we are positive on the future growth prospects and expect AHCL to be ahead of the category performance mainly in the OTC segment. In our view, AHCL's revenue and PAT is likely to record a growth of 17.5% and 16.7% CAGR over FY21-23E. Along with this, we expect the company to generate consistent free cash flow with consistent high ROEs," HDFC Securities said.
The Comfy brand is expected to be the key growth driver for AHCL. It expects, "Comfy" revenues to grow at CAGR 28% while other OTC products are expected to grow at CAGR 13.2% over FY21-23E. Though AHCL is in branded personal segments, it may not get the valuations that other FMCG players get due to its single brand and single-segment concentration, though it has been working to diversify that and has succeeded to some extent so far. However we feel that there is a scope for some upward valuation re-rating in the stock currently," the brokerage added.
(Follow Money9 for latest Personal finance stories and Market Updates)