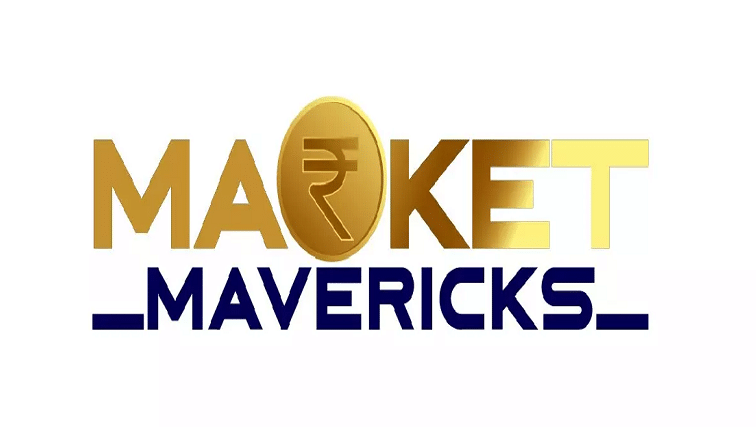 These companies will grow at 10-20% every year and your money will grow along with that. Secondly, retail investors should choose to go through mutual funds, PMS or AIFs. Let the fund manager do the job.
(Editor's Note: One of the leading voices in the stock market, Sanjiv Bhasin, director, IIFL Securities, feels that the stock market will see a further move up after the recent correction. Speaking with News9 as part of the special series Market Mavericks, Bhasin says he is bullish on banks, real estate, construction, IT and metal sectors and identifies some stocks that can be money spinners. He feels that small-cap and mid-cap sectors will continue to do well. Edited excerpts from the interview):
1) Of late, there is a huge amount of volatility in the market. The market has corrected from its peaks. Will the bears take over or will the market resume its upward move soon?
There are a few reasons for the volatility. FIIs have been constant sellers in the last few months. A stronger dollar raises the collateral risk for them. They feel that (US Fed) tapering will play out. There is also the Covid-19 Omicron variant scare which is also likely to accelerate profit booking. But this was bound to happen after the Nifty 50 rose from 8,000 to 18,500.
However, local mutual fund flows are the best ever in history and that means the retail investor is putting money as a wall. However, the correction may be coming to a close. We have seen almost Rs 40,000-50,000 crore selling over the last two months or so. We have also seen a parallel amount of money going into the IPO market as new-age fintech IPOs have come up. All put together, we were heading for a correction because the market was overpriced, but a large part of that is already done.

2) What would your advice be to retail investors at this point?
There is no such thing as timing the market. I would expect markets to bounce back and you should accumulate the right stocks, whether it is metals, banks or construction. There are a whole host of macros that are improving in India's case. Our vaccination drive is strong. Spending is back. I think we are overdone on the downside. We think December may end on a very sweet note, given that retail money is again chasing good stocks.

3) Do you think the Omicron scare requires some rejig of the portfolio? You mentioned a few sectors that can generate good returns. What are the other sectors that investors can look at?
The Omicron scare may be slightly exaggerated. Banks, which are proxy to credit growth and capex, are very well priced, and their earnings were very good. Information Technology is a conduit for a weaker rupee. Real estate and construction are doing extremely well, be it commercial or residential. Prices are rising and building activity is at a high. Metals are a proxy to global growth with the return of China. We think these sectors will do very well. That is where you should be accumulating good stocks.
4) In the IT space, do you prefer the larger ones or the mid-caps?
Mid-cap IT has done very well. Mindtree and Persistent are two picks. In those, you should do a SIP. I think Wipro and HCL Tech are going to be leaders in the large caps along with TCS. One should buy a basket of these 5-6 stocks including a couple of mid-cap and a couple of large-cap or buy a mutual fund which has a more tilt towards IT. You would get a mix of variables such as the outsourcing theme, AI and cloud computing. All those put together make a perfect recipe.
5) Despite good results from ICICI Bank and SBI, the space has not performed well in recent times. In the banking space, what would be the preferred investment bets?
Banks as a sector are over-owned by FIIs and when they sell, banks take a drubbing. But you are getting excellent PSUs and private banks at very good valuations. Like you said, ICICI Bank numbers were standout, but the stock has corrected 15-17%. This is my top pick. I also like HDFC Bank as credit cards are seeing a huge uptick. State Bank of India is giving you a very good entry point.
In mid-caps, we like IDFC First Bank. It saw some weakness because of Vodafone exposure. Vodafone is up and running and is hitting new highs. I think IDFC First will do very well over the next 6-9 months. Federal Bank is giving you a very good opportunity given that their gold loan portfolio is one of the highest now from Kerala and we think Union Bank and Canara Bank are two good picks in the PSU Bank basket. We are very positive on these stocks.
Among NBFCs, we think Cholamandalam Finance would be a dark horse, given that second-hand vehicles are seeing a huge amount of buying and selling.
6) In the PSU bank space, there is talk about the privatisation of some banks. Their balance sheets have been largely cleaned up. Are smaller PSU banks also good bets?
Well, there would be more risk on those. Yes, the government is keen to divest some of the smaller entities. The balance sheets have been cleansed. But it might be better to look at entities that could be prospective buyers of these banks. We are very positive on AB Capital. It is the holding company of the insurance, the AMC, the AIF and AB Money. It could be one of the eligible candidates for a banking licence. Bajaj Finance is again looking for a banking licence and if they do get these PSU banks, the bidders could be one of these large industrial houses.
7) You also mentioned that the real estate sector is doing well. As a fallout of that, are the home finance companies a good bunch to look at?
Yes. I think HDFC is a pedigree name. LIC housing is a good bet. In the real estate sector, DLF and Godrej properties should do very well. Also, we are positive on L&T as a proxy to industrial growth. It is one of our top picks. As the holding company of varied established sectors and forays into new areas such as green energy, L&T makes one of the best picks at these prices.
8) In the broader market, mid-caps and small-caps have had a stellar run during the current bull run. What is your view on them?
Mid-caps and small-caps had a very bad five years and they have come back and that is where the real money lies. That's why you are seeing retail flows chasing those stocks. We think mid-caps are going to have a very good time on the back of the fact that they have adjusted to the new environment, and have undergone a process where they have realised what their new needs are. Some of their capex is just starting and their debt being low they will start to do very well. With the cost of capital being reasonable and their borrowing on low margins, they could again accelerate their earnings in the next 12-18 months.
9) What are your views on the new-age (tech) IPOs? There was some talk about overpricing issues like PayTM and Zomato. What is your advice to investors wanting to invest in similar forthcoming new-age IPOs?
I am not a very big fan of these companies. A couple of them will fall by the wayside, but a couple of them can become huge wealth creators. We have seen that in the US. Fintech and digital are here to stay, whether it's banking or home delivery. So, I would advocate investors to invest a maximum of 10 per cent of their capital in these IPOs. If you are lucky and some of them do make it, you would make money. But the risk-to-reward may not be all that favourable and the gestation period may be much longer than you would normally expect for returns.
10) What is your view on cryptocurrency which is a new craze among investors?
In India, almost three per cent of GDP is going there. So, there are a lot of people who have entered and maybe they are laughing at the pessimism. I am not a big advocate of crypto. I am not too keen on volatility. But I think people have made money and it is here to stay. If you are invested, please be there, but if you can digest the volatility then it's your game. Overnight 40-50 per cent swings cannot be handled by most retail investors.
https://www.news9live.com/business/investors-bullish-expect-market-to-bounce-back-says-iifls-sanjiv-bhasin-140199?infinitescroll=1