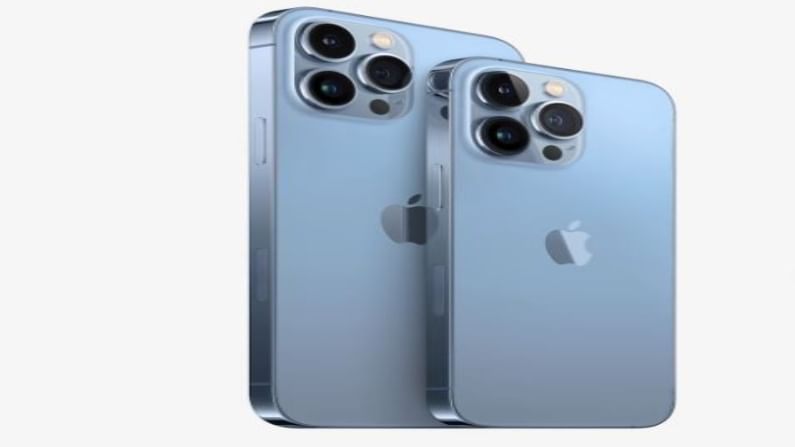 Counterpoint Market Research (CMR) said that Apple now has an aggressive entry point beginning with iPhone SE in 2020. However, iPhone 11 which until last quarter saw 60% of the overall iPhone sales will be taken over by the iPhone 12 series which is gaining a lot of traction in India. 
The much-awaited Apple iPhone 13 was unveiled on September 14 at a whopping starting price around Rs 80,000. Now if you're looking to buy the newest gadget in the market, think whether you can use the same amount to buy something which could earn you even more money and make you richer. Legendary investor Warren Buffett may give you some clue. We don't know whether the Oracle of Omaha owns an iPhone but what we do know is that his company Berkshire Hathaway has been increasing its stake over the years in Apple (the company which makes iPhones) listed in the US. Clearly, Buffett is betting on, people like us queuing up to buy the expensive gadgets, to make his money.
Since, there are various models of the new Apple iPhone which have come into the market priced between Rs 80,000 to Rs 1.30 lakh, let us take the middle ground of Rs 100,000 as the average money you may need to spend on acquiring it.
The math
For this, let us go back in time and see the money one spent on buying the first iPhone launched back in June 2007. The price in India for this phone was Rs 10,850.
Consider a situation that you had invested Rs 10,000 in 2007 in Nifty index. The Nifty has given over 300% return in the past 14 years despite hiccups like the financial crisis in 2008, demonetisation in 2016, the Covid-19 pandemic in 2020 and so on.
This means that your Rs 10,000 investment in Nifty would have now turned over Rs 40,000. This is an over 4x return on your investment. Compared to that, if you had bought the iPhone instead, the value would have only depreciated and the chances of you using the same phone even today are negligible.
Extrapolating the similar return to understand what Rs 100,000 invested in stock markets today would turn into 14 years from now, add a compounded annual rate of 10% which would mean that your investment would at least have reached Rs 400,000.
Assumption of 10% CAGR in stock markets is not unrealistic as many market experts like Raamdeo Agarwal and Vijay Kedia have time and again said it.
Read: Why Motilal Oswal's Raamdeo Agrawal sees Sensex at 2,00,000 in 10 years
Raamdeo had said he believes that Sensex can touch the level of 2,00,000 by 2030.  This indicates an annualised growth of nearly 15%, which means your investment has a potential to grow by about 4 times even over the next decade and beyond.
If you absolutely cannot do without the new iPhone 13, you must keep in mind that such high-end electronic gadgets depreciate the fastest. One can again look to Warren Buffett here and see what he has to say. He says: "If you buy things you do not need, soon you will have to sell things you need."
(Follow Money9 for latest Personal finance stories and Market Updates)