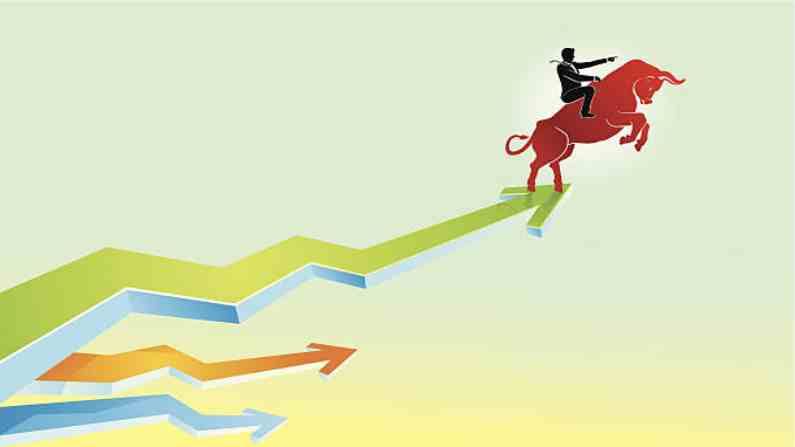 This means, Rs 1 lakh invested in this stock 10 years back has now turned into over Rs 10 lakh at present.
Amid the ongoing rally on Dalal Street, Hindustan Unilever recently became the fifth-largest company in terms of market capitalisation after Reliance Industries, Tata Consultancy Services, HDFC Bank and Infosys. Overall, the FMCG major is one of the consistent compounders on Dalal Street. Shares of the company have 916%, or 10 times, to Rs 2798.25 on September 20, 2021 from Rs 275 in April 2011. This means, Rs 1 lakh invested in this stock 10 years back has now turned into over Rs 10 lakh at present.
At present, the market value of HUL is hovering at around Rs 6.50 lakh crore against around Rs 74,200 in April 2011. Going ahead, most of the analysts hold a mixed view on the company for the next 12-month.
Where Elara Capital has a 'Buy' rating on HUL with a target price of Rs 3,000, Motilal Oswal Financial Services sets a target price of Rs 3,280. On the other hand, Emkay Global Financial Services has a 'hold' rating on HUL with a target price of Rs 2,700. It added that correction in key commodity prices can offer upsides to forecasts whereas rural slowdown remains a risk.
Financials
In the past decade, the company has seen a 9% sales CAGR and EBITDA margins have expanded around 1,000 basis points. This was in spite of significant disruptions in the form of weak rural growth in the second half of the decade, demonetisation, GST, and Covid. The management is aiming for a double-digit EPS CAGR over the next 10 years, led by top line. With the long runway for growth in FMCG in India, increasing premiumisation, and synergies from GlaxoSmithKline Consumer Healthcare, Motilal Oswal Financial Services believes earnings could continue to compound at 14–15% over the next 10 years, similar to growth in the preceding 10 years.
Gross sales of the company have grown 9% annually to Rs 46,321 crore in FY21 from Rs 19,647 crore in FY11. Likewise, the net profit of HUL has grown 13% annually to Rs 7,999 crore during the same period. The company now has 14 brands with over Rs 1,000 crore in annual sales against 12 brands last year. In FY21, HUL also gained market share in 84% of its portfolio and launched more than 150 stock-keeping units. It is the market leader in 80% of its portfolio.
Outlook
Of late, Hindustan Unilever's management evinced confidence on achieving double-digit EPS growth in the next decade, led by modest margin improvement. Further, during its analyst day, Hindustan Unilever laid out its strategy of propping core business by focusing on product superiority, driving premiumisation and developing markets in low-penetrated categories or sub-categories.
Motilal Oswal Financial believes that the demand outlook is healthy as good rural growth in recent quarters would be sustained by good kharif (monsoon crop) sowing (which has been at healthy levels) and recovery in the urban markets post the lockdown impact in 1QFY22. "Commodity costs, while still elevated, have remained stable on a sequential basis, improving the margin outlook, especially with further price increases taken in skin cleansing, detergents, and tea in Q2FY22," Motilal Oswal Financial Services said in a report.
Elara Securities added that rural growth has been resilient and should likely perform favourably, going forward, led by government initiatives. Also, margin improvement guidance was modest, indicating the impact of high input costs now peaking. "The company is building a strong digital ecosystem based on identifying trends, addressing digital consumers' fragmented needs and using AI in manufacturing and distribution to stay agile in emerging channels," Elara said.
(Follow Money9 for latest Personal finance stories and Market Updates)