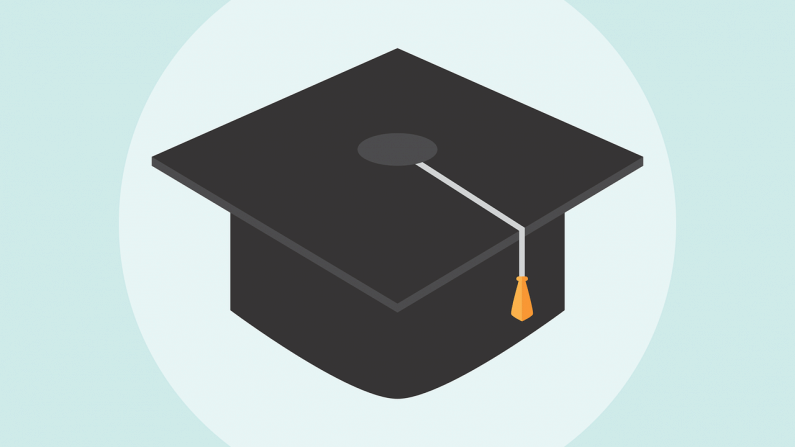 Here's a education loan comparison of five major banks.
Loans are often a tool to realise one's dream. Home loan, car loan and education loan are designed to achieve this end. The nation's largest lender State Bank of India (SBI) offers an education loan that can go up to as much as Rs 1.5 crore to fund education abroad. The bank introduced it on August 23. Called SBI Global Ed-Vantage it is exclusively for those who wish to pursue full-time regular courses at foreign colleges and universities.
With the help of this loan students can pursue courses in any discipline at colleges/universities in 10 leading countries – the US, UK, Australia, Canada, Europe, Japan, Singapore, Hong Kong and New Zealand.
Money9 gives you a comparison of top 5 PSU bank's offering in education loan sector along with this new offering of SBI.
SBI Ed-Vantage loan
The courses covered under this loan scheme are regular graduate degree, post-graduate degree, diploma and different certificate and doctorate courses.
The quantum of this loan spans from Rs 7.50 lakh to Rs 1.50 crore which is the highest in the education loan sector. The interest rates is 8.65% with a 0.50% concession for female applicants.
There are flexible repayment options that will commence 6 months after completion of course. The loan can be repaid in a maximum period of 15 years.
Travel expenses, tuition fees, exam fees, library and lab fees, books and other equipment cost, instruments, uniform and computer fees at reasonable cost are included in the loan.
Cost of additional requirements like project work, thesis, study tours not exceeding 20% of total tuition fees, and other expenses like caution deposit, building fund, refundable deposit supported by institution bills and receipts not exceeding 10% of total tuition fees will be covered by this loan.
An applicant can provide tangible collateral security. Collateral security offered by third party, other than parents, will also be accepted, said SBI statement.
For required documents and other details you can visit- https://bank.sbi/web/personal-banking/loans/education-loans/global-ed-vantage-scheme.
Bank of Baroda
Bank of Baroda offers education loan up to 80 lakh with an interest rate varying from 6.75% to 9.85%. The bank also charges a processing fee, which can range from zero to Rs 10,000 depending on the loan amount.
The maximum loan tenure is 10 to 15 years with collateral of 100 per cent tangible security. Female students can get a concession of 0.5 percentage point on interest.
Punjab National bank
The second largest bank of the country offers candidates an annual interest between 6.90% and 9.55%. It gives a maximum loan amount of Rs 15 lakh with a processing fee that amounts to 1% of the total loan amount.
The loan has a tenure of up to 15 years and a moratorium of 6 months to 1 year after course completion. Loan can be granted on a case-by-case review.
Union Bank
The interest rate for education loan is between 8.80% and 10.05%. It does not charge a processing fee for an Indian student. But it has a processing fee for NRI students which can be 0.50% of the loan amount plus required tax.
For NRI students the maximum amount of loan set at Rs 30 lakh while it is Rs 20 lakh for Indian students. The loan tenure will be up to 15 years. After the completion of the course there is a moratorium period of maximum one year irrespective of the amount of the loan.
Canara Bank
This bank also offers education loan up to Rs 20 lakh for both Indian and foreign students. The interest rate for the loan varies from 8.5% to 9%. The repayment tenure can be up to 15 years after the course and moratorium period of maximum one year irrespective of the amount of the loan.
Rs 8,263 crore NPA
As of December 2020 a sum total of Rs 8,263 crore education loan belonging to more than 3.5 lakh accounts were classified as NPA. The total outstanding education loan is Rs 84,965 crore and the number of total loan accounts is more than 23.3 lakh accounts. This is according to data from state level banker's committee sources.
Of the Rs 84,965 crore total outstanding amount, loans to medical students amount to Rs 10,147 crore (11.9%), engineering students Rs 33,316 crore (39.2%), nursing Rs 3,675 crore (4.3%), MBA Rs 9,541 crore (11.2%) and all other streams taken together Rs 28,286 crore (33.2).
(Follow Money9 for latest Personal finance stories and Market Updates)