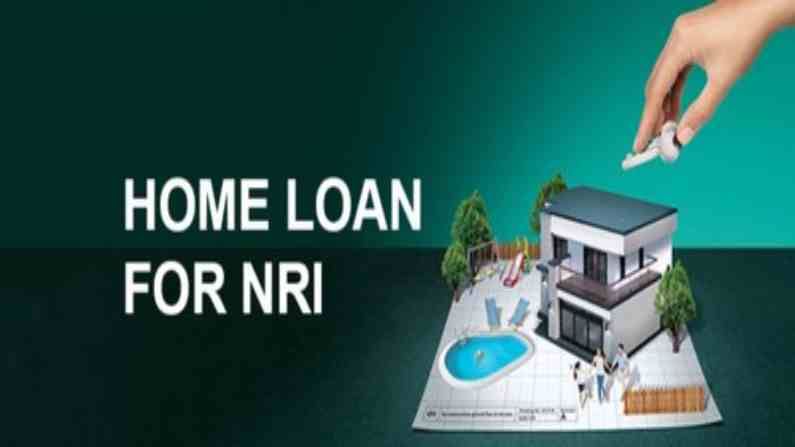 RBI has capped the LTV ratio at 90% for homes priced below Rs 30 lakh, 80% for homes priced from Rs 30 lakh to Rs 75 lakh, and 75% for those homes priced above Rs 75 lakh.
Buying a home is a dream come true for many. It is a happier coincidence if you can buy that property in your homeland. After all, the adage goes, "Home is where the heart is". To help NRIs in realising that dream, several banks offer NRI home loans. Each financial institution has its own set of rules and norms. Let's look at the factors that need to be considered before availing of a home loan.
Know your pre-requisites
If you are an NRI, there are a few pre-requisites to avail a home loan. You would need a resident Indian as a co-applicant or co-borrower or co-owner of the property you wish to buy. Some banks may also ask for the educational qualification and the time spent overseas while approving a home loan for an NRI.
You should be at least 25 years of age and would need to submit salary slips and bank statements. For example, if you need to avail a loan from ICICI bank, you need a diploma or a graduate degree with a minimum of three years of experience abroad. If not, then professional qualification with one year of employment.
Ensure a power of attorney (PoA)
You are required to issue a power of attorney in the name of the co-applicant. There is a power of attorney format issued by the lender which you can collect from the Indian Embassy in respective countries. Usually, the lenders prefer parents, children, or spouses as the holder of power of attorney. Your chartered accountant can also be your PoA. This is done to ensure the bank can contact your PoA in case of any issues with the loan repayment in the future.
Get documents in place
Due to the long-term nature of home loan and your residency overseas, the documents required are vast. Passport, valid visa, work permit, employment papers, statements of non-resident ordinary and non-resident external accounts are few of the required submissions. In some cases, you
need to submit salary slips at the local embassy as well.
However, you don't need to make trips to India to submit your loan application, as many Indian banks have their branches in places like Dubai, Singapore, London, and many other cities. Details of the permanent address in India is a mandatory requirement in your application.
Choose your loan tenure wisely
What you must consider is that the maximum loan tenure possible for a salaried person ranges from 20 to 30 years. For a self-employed individual, it is usually 20 years. You must factor your repaying capability while choosing the tenure of the home loan. If you are going for a higher value instalment, keep in mind the lifestyle you would need to carry during the tenure of the loan. It's always a better to keep the instalment amount lower, as you can always prepay when there is surplus money with you.
Keep in mind rate of interest
Most lenders in India provide home loan on a floating interest rate, while a few also offer fixed interest rate option. The mixed interest rate home loans remain fixed for a predetermined period and then charged based on the floating rate. Even though few banks offer loans at a fixed interest for NRI's, the interest rate for the same is usually steep. The lenders also allow borrowers to change their loans from floating to fixed or vice versa by paying a switching fee. In the case of Indian residents, if a female is the joint owner of the property, you can avail of a five-basis points reduction in the interest rate.
Loan to value ratio
The proportion of the amount financed through a loan is the LTV ratio. RBI has capped the LTV ratio at 90% for homes priced below Rs 30 lakh, 80% for homes priced from Rs 30 lakh to Rs 75 lakh, and 75% for those homes priced above Rs 75 lakh. A lower LTV ratio may lead to lower interest rates. Also, while choosing the LTV ratio, you should ensure you are not sacrificing the existing investments.
Tax deduction
The interest paid on the home loan and the home loan repayment is eligible for tax deductions. If you're an NRI and filing your tax returns in India, you are eligible for a reduction of Rs 1.5 lakh on repayment of housing loan under section 80C and up to Rs. 2 lakhs on interest payments if the home is vacant. If the house is on rent, then the entire interest payable will be tax exempted.
(The writer is co-founder and CEO at BASIC Home Loan. Views expressed are personal)
(Follow Money9 for latest Personal finance stories and Market Updates)