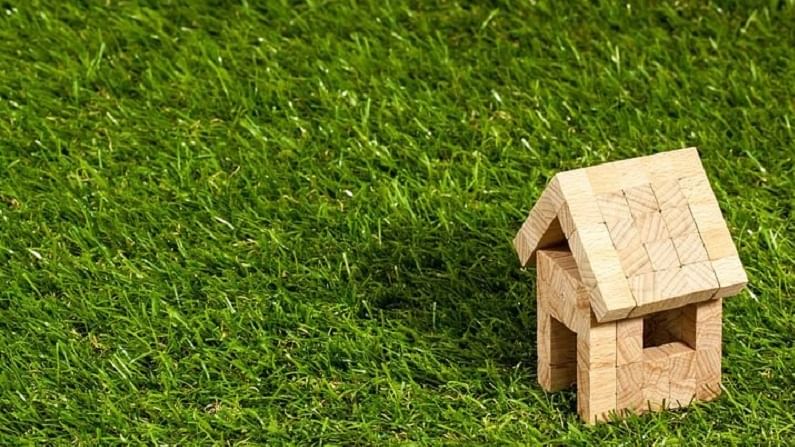 You can always refinance or balance transfer your current home loan to another lender.
In India, it's a dream of every person to buy a home of their own at some stage of life. A dream that builds an asset for life, but also a long-term debt in the form of a home loan for many. For some, this loan is the comfort that helps them accelerate this dream, yet for many, it comes with the pressure that restricts the rest of their lifestyle aspirations.
Here's a ready reckoner on how you can free yourself from the home loan debt quickly. We will discuss this topic through a scenario, and the five steps that can help with financial freedom.
Scenario
Ever wondered how some people are way ahead when it comes to paying off home loans while some of them struggle through it, even if both have literally the same income levels? Let's talk about Priya's current home loan situation. Priya is the primary bread earner and is taking care of her family with all their financial and lifestyle needs.
A. Rs 1 crore home loan at the interest rate of 8.2% with 15 years left on the current loan term. Repayments with this home loan are currently Rs 85,000 per month.
B. In addition to the home loan, she also has a car loan of Rs 6 lakh with an interest rate of 8.15%. This loan has 5 years to pay down to nil. The current EMI is approximately Rs 12,200.
C. Currently, her monthly salary is Rs 1.5 lakh and this accounts for all the household bills and other expenses and debts.
This scenario fairly represents the scenario of many home loan borrowers and how they struggle with their income with all the loans and household costs. The idea here is to create a solution that pays down all the debts in the fastest way possible while allowing them to lead a decent standard of life.
Solution
Here are 5 steps a borrower like Priya can consider to attain freedom from home loan debt quickly.
1. Set a realistic and personalised budget
This might not sound a very exciting way but it's the most important step towards relieving debts. Financial discipline is key, and it starts with creating a realistic budget for expenses. When you lose control of your expenses and income, these are the scenarios that push you back on your lifestyle and add stress.
Setting a budget always helps one to keep a check on their genuine financial wellness, and avoids a situation of a debt trap. Count all your expenses such as the ones on a household, fees of your child, loans, insurance, etc, and then execute the budget with some savings. These savings help people pay off their debts before time.
2. Pay off your debts the fastest way possible
When it comes to paying off your debts faster, this is highly dependent on your income and your needs. For some borrowers paying off debts motivates them and gives them financial freedom. There are different ways to do so, such as paying off your small debts first and then moving to large debts or paying off the big debt first.
If you are a salaried employee and are expecting a hike in salary or have a bonus incoming, you can start increasing your EMIs. This will make a big difference and bring down the remaining loan tenure.
3. Consider refinancing
You can always refinance or balance transfer your current home loan to another lender. This might help you to reduce interest rates and your total debt payments. As per the above scenario, Priya's current interest rate is 8.2%, if she refinances there are high chances that it might get reduced to 7.2% or below (as per the current interest rate in the market).
The new home loan rate will help Priya save almost Rs 15 lakh in total interest payout. Executing a balance transfer helps a lot of home loan borrowers to pay the home loan much sooner.
4. Prepay your home loan whenever possible
A lot of borrowers such as businessmen don't have a fixed amount of salary and can pay a larger amount every month. Home loan prepayment whenever possible is a quick way to reduce your liability and can lower your tenure.
Also, as per new RBI guidelines, there is no penalty for such payments.
5. Grow your little money through investments into a large corpus
It's never too late to invest. This is the concept that is overlooked by many borrowers especially when making long-term financial decisions. The magic of saving small amounts of money every month can save up real wealth in the long term.
But it requires patience as compound interest will help it increase exponentially over time. For example, if Priya invests in a SIP of 0.10 percent of Rs 1 crore it will be Rs 10,000 monthly. The amount invested in 20 years is Rs 24 lakh and at a 12% interest rate, the total corpus accumulated is almost Rs 1 crore.
This option can be for those who don't want to pay off their money in one go and can grow their little investments into large savings through the power of compounding in the long term.
Another way to earn more is to pick up freelance projects and do extra work on weekends. This might affect your lifestyle but might help you to pay off your debts easily.
(The author is the co-founder and CEO at BASIC Home Loan)
(Follow Money9 for latest Personal finance stories and Market Updates)