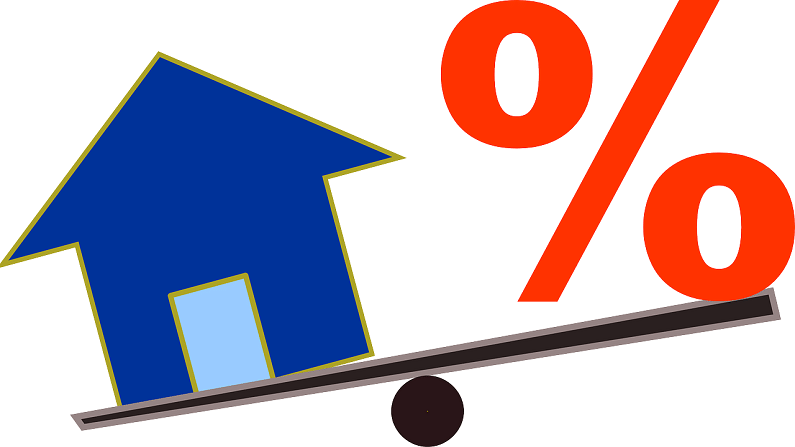 Judicious splitting will help a home loan borrower diversify investments and build assets in different categories.
If you've taken a home loan and you're also sitting on a nice pile of cash, you must be wondering what the best use of your cash is. Being debt-free is an attractive proposition. It allows you to secure your home, get your property documents back from the lender, and become stress-free without being burdened by the loan for 15-20 years. It also frees up your income to be used for any other pursuits like investments.
On the other hand, investing the same money might create even more money. This could also help you repay the loan without having to part with the money in the first place.
Don't worry. You're not alone if you're in this dilemma. It's certainly a prudent financial decision to pre-pay the home loan at regular intervals. After all, who does not want to get rid of their liabilities sooner.
But putting in all your cash corpus for pre-payment may not be a prudent move. You need to strike a balance between how much to invest and what to use for pre-paying the loan. In other words, reducing financial liabilities is as important as increasing your asset simultaneously.
A quick end to your liabilities may not always be a wise decision. It may make you prone to undisciplined investment behaviour leading to irrational use of money. A better mix of liabilities and investment is a must to keep you streamlined, focused, and disciplined. So what to do?
Split your money
You could find an appropriate ratio to split the cash into the two buckets. Let's say you decide 60:40, with the larger portion going to home loan pre-payment. Divert the rest into fresh investments of your choice as per your risk appetite, be it stocks, mutual funds, and fixed deposits, among others.
One would argue that home is also an appreciating asset and prepaying home loan will only help acquire this physical asset faster. So why not put the whole cash reserve for pre-payment? Agreed. But ultimately, you are repaying your credit (the principle) along with interest on it, which is a financial liability.
Further, by utilising all cash for pre-payment you would violate the standard and well-established rule of investment: asset diversification.
Coming back to the split: with 60% of your corpus going into the loan, you will have two options. Either you reduce the loan tenure (as your outstanding loan amount reduces and thus the payable interest), or you lessen the EMI while tenure period remains the same. Both ways, it will turn out to be win-win situation for a home loan borrower.
The first option will help you get rid of the home loan faster. The cash thus saved after monthly repayment is stopped can be diverted to different investment options.
On the other hand, the latter option will let you have more monthly cash flows as your EMI reduces. The cash thus generated may be used to do another prepayment or invest in other asset classes.
This judicious splitting will help a home loan borrower diversify investments and build assets in different categories. Moreover, it will substantially reduce your financial risks arising out of concentration of investment in a particular asset class.
Consider these two things
However, before you go for prepayment, two things need to be considered.
One – what's the interest rate type for your loan? If you aren't sure, check with your lender. Is it fixed or floating (adjustable) interest rate? Generally, most lenders apply a pre-payment penalty on fixed rate loans. It is normally around 2% of the pre-paid amount plus taxes. On floating rate loans, there are no penalties; however, a small simple interest may be charged.
Two – where are you in your loan tenure? You need to be aware that pre-paying on your home loan in the earlier years helps you save more interest, since during this period, you're mostly paying interest. If you are in the early stages of your loan tenure, it is highly recommended that you use your cash to pre-pay on the loan. For instance, if your loan tenure is of 20 years, it is advisable to pre-pay regularly in the first 10 years. In fact, pre-payment would have the highest impact in the first few years.
Having some cash in hand is a good position to be in. However, money needs to be managed responsibly for best results. It's normally a good idea to hedge your bets. Find the split between pre-payments and investing that works for you.
(The writer is CEO, BankBazaar.com. Views expressed are personal.)
(Follow Money9 for latest Personal finance stories and Market Updates)