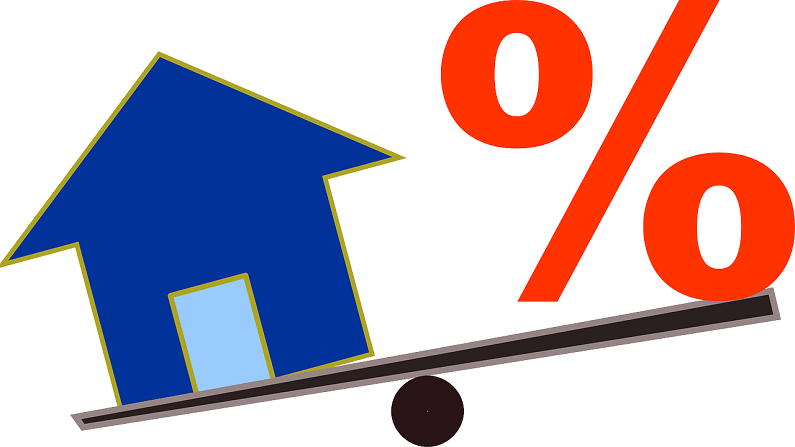 Buying a house is one of the biggest financial decisions of one's life. Even minor mistakes while investing in a home of your own can have huge financial ramifications. Most people take help of a home loan to buy their first home. They use all their financial resources to make the down payment on the house. Imagine how painful it would be for them if it results in an irreversible financial setback.
You must keep your eyes open and be aware of every aspect of home buying while finalizing a deal. Here are some key decisions related to investing in property that can cause significant financial damage if they go wrong.
Not estimating the actual cost of the house
Sometimes, while buying a house, people make the big mistake of believing the advertised rate to be the final rate of the property. The final rate of the property may include several expenses. If you plan to buy a property on loan, it may include processing fees, documentation charges, legal fees, valuation fees, MOD charges, etc. You have to pay the stamp duty and registration fees while buying the property. The builder may take a deposit towards the advance for the yearly maintenance charges. Put together, this can constitute a big amount, and unless you provision for them, they can derail your entire financial planning and make it difficult to close the deal. So, when you plan to buy a house, take note of the associated charges to correctly estimate the total cost.
Booking a house without checking loan eligibility
It's crucial to follow the right steps in the right sequence when you plan to buy a house. Booking a house before knowing about your loan eligibility can be a big mistake. Suppose you book a house worth Rs 1 crore. You assumed that the bank usually requires a down payment of 20% so you paid Rs 20 lakh as a booking token from your accumulated savings and thought that the remaining 20% will be financed by the bank. The lender, after assessing your income and repayment capacity, approves a loan of only Rs 60 lakh. This means a shortfall of Rs 20 lakh. If you would have got your borrowing capacity assessed before booking the property, you could have either arranged the deficit fund or bought a house that was in your price range.
Before buying a house on loan, always get your borrowing capacity checked and according to your borrowing capacity find the property that fits your budget.
Exhausting your credit limit
People often get overjoyed when they come to know that they are eligible for a loan much higher than what they had anticipated and make the mistake of buying a house by exhausting their credit limit. For example, if your credit limit is Rs30,000 per month and you take a loan that requires an EMI of Rs 30,000 per month, then you lose the further borrowing capacity. In the near future, if you need additional loans for whatever reasons, you may fail to get them as you have exhausted your credit limit. This could have an impact on your ability access additional revolving credit such as credit cards as well. So, taking a house slightly below your actual loan repayment capacity can provide you with a much-needed financial cushion in the short and long term.
Buying a house with amenities you may never use
Do you know the super built-up area includes carpet area plus area covered in wall construction, terrace, balconies, common areas such as lift, stairs, gym, clubhouse, swimming pool, park, etc? So, more physical amenities may result in a higher price of the property as well as higher maintenance charges. It is essential to evaluate if you really need all the listed amenities. Suppose you bought a house with a swimming pool and gym, but you never use them. You still end up paying a higher price for them as both purchase price as well as maintenance costs. Instead, if you would have bought a property equipped with fewer but essential amenities, say, round-the-clock power back-up or community hall, then it could have cost you much lesser. You can buy a property of the same size at a lower rate, and thus you can reduce the loan requirement as well by just sticking to a property with just basic amenities as per your requirement.
Not considering future expenses
If you think that you just need to pay the EMIs once you buy your house, you will be wrong. After buying a property, you will have to bear payments towards several fixed and variable future expenses. Fixed maintenance fees are required to be paid every year. You have to pay property tax every year.
Water and gas connection charges may further add up to your expenses. If you have bought the house on loan, you may need to keep your house insured against natural calamities, fire, and theft, etc., and pay an insurance premium every year. After buying a house, you may have to bear the cost of getting the interiors done. So, if you look at the fixed and variable expenses that may include one-time expenses as well as recurring future expenses, you may require much more funds in hand than the home loan EMI.
Buying a house is the dream of most Indians. Even the pandemic has been able to only defer it for a while. As with any major expense, small errors while buying a house can end up as costly mistakes.
However, it is possible to steer clear of them with a little patient research and financial planning, and it wouldn't take you long to make your dream of having a house of your own a reality.
(The author is CEO at BankBazaar.com; views expressed are personal)