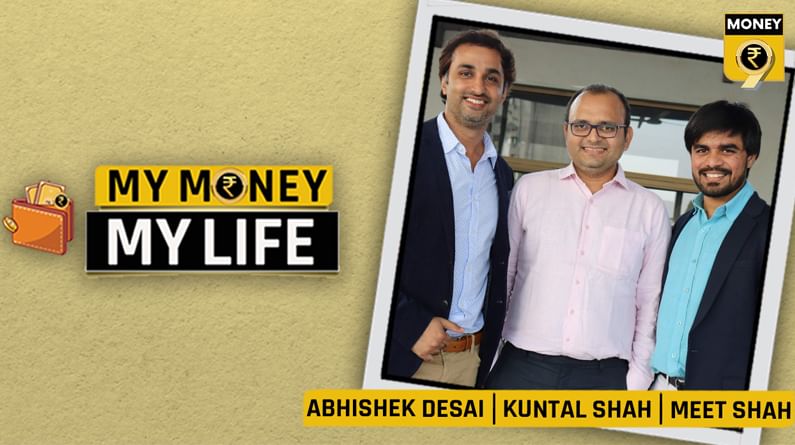 The app is being used in 70 to 75 countries, so the company expects a turnover of Rs 3.5 crore this year.
Not just the likes of Sachin Tendulkar, Mahendra Singh Dhoni or Virat Kohli, even amateur players can also view their cricket score history with just one click, whether they are street cricketers, university cricketers or state level cricketers, and this is possible because of the CricHeroes app. The popularity of this app, which is making a splash in the world of cricket, has increased so much that in just 5 years it has more than 95 lakh cricketers in 75 countries as its subscribers. What started as a simple scorekeeping app by three friends from Ahmedabad is now working to transform the way cricket is played by amateur cricketers at the grassroots level and connect all stakeholders. The app has a valuation of Rs 65 crore and is on track to register a turnover of Rs 3.5 crore this year.
How it began
Around 300 million people over the age of 16 play cricket around the world. Seeing the manifold potential of growth in such a huge market, a software engineer Abhishek Desai (39 years), under-23 batsman from Gujarat Meet Shah (28 years) and businessman Kuntal Shah (39 years) joined hands to create CricHeroes. Abhishek Desai told money9, "We didn't want to be just a scoring app. Our intention was already to develop it into a network and connect every stakeholder (business and professional) of cricket with each other. With our app, cricketers from street to big tournaments can showcase their talent, get recognition from the organizers for their achievements and move towards becoming a better cricketer."
Ideas in making
Desai, a software engineer at Nirma University, said, "After completing my engineering, I started a software company Digicorp with my friends in 2004, which used to earn well, but in the desire to do something different for myself, I started Pet Pooja in 2007, an app in which people of Ahmedabad could order food from more than 100 restaurants. But within a year or two, we shut it down and restarted Digicorp."
CricHeroes
Desai told that one day in 2016, he was sitting at a tea stall, at the same time some players playing cricket on the nearby ground came and started discussing the score, match, and winning strategy etc, but this discussion was happening without any data. Sometimes these discussions get heated because cricketers take current form, performance, etc. very seriously. But unfortunately, most of these discussions are without any data as either the scoring is not done or is done on paper-based scoresheets.
"We used to play cricket too, and we faced a similar problem with scoring, the idea of CricHeroes seeds from here, with the aim of solving it," Desai said.
I started using the existing scoring apps at the time but I didn't enjoy any of the apps myself, as most of the apps were too difficult to use, so that gave me the idea that it was like solving a problem.
Business Plan
Desai says that he did a survey among the cricketers of Ahmedabad and found that every cricketer faced the same problem. Desai then prepared a business plan and showed it to his friends and family and thus he got the seed fund for CricHeroes. Desai and other founders have so far invested Rs 1 crore in CricHeroes.
CricHeroes first got a chance to score in a 50 match tournament organized by Gujarat University on 17th October 2016 and then the popularity of the app started increasing. This app achieved 90% organic growth.
CricHeroes has free registration and match scoring, but if a player wants to live-stream the match, he/she has to pay Rs 199 per match. Also, players can subscribe to Pro to use other advanced features of the app. A Pro-version costs Rs 699 per month and provides match statistics, analysis and insights based on the data generated about players, teams, grounds. Apart from this, the company also gets income from advertisers.
How is it different from other apps?
According to Desai, there are already many apps available in the market for cricket scoring, but these apps are limited to scoring only, while their app works to connect all the stakeholders with each other. The tagline is "Your Cricket Network". Our app is not a network of celebrities and influencers, but a network of millions of amateur cricket players.
Winning streak
Desai says, "Till now I have worked on 10 ideas, but was never fully focused and had put money out of my pocket, so if the money sinks, this psychology used to sink in itself, but for CricHeroes we have taken money from the market so that the fear of losing investors' money remains and we work with full focus on it."
App's network
More than 100 cricket associations have made this app their official scoring partner. The app has 9.5 million players from around the world, 90 percent of whom are Indians. This app has been downloaded more than 50 lakh times from Google Playstore. Monthly active users are 22 lakhs. Also, more than 16 lakh matches have been scored on this app.
More than 1 lakh tournaments are covered on this platform. The app is being used in 70 to 75 countries, so the company expects a turnover of Rs 3.5 crore this year.
(Follow Money9 for latest Personal finance stories and Market Updates)